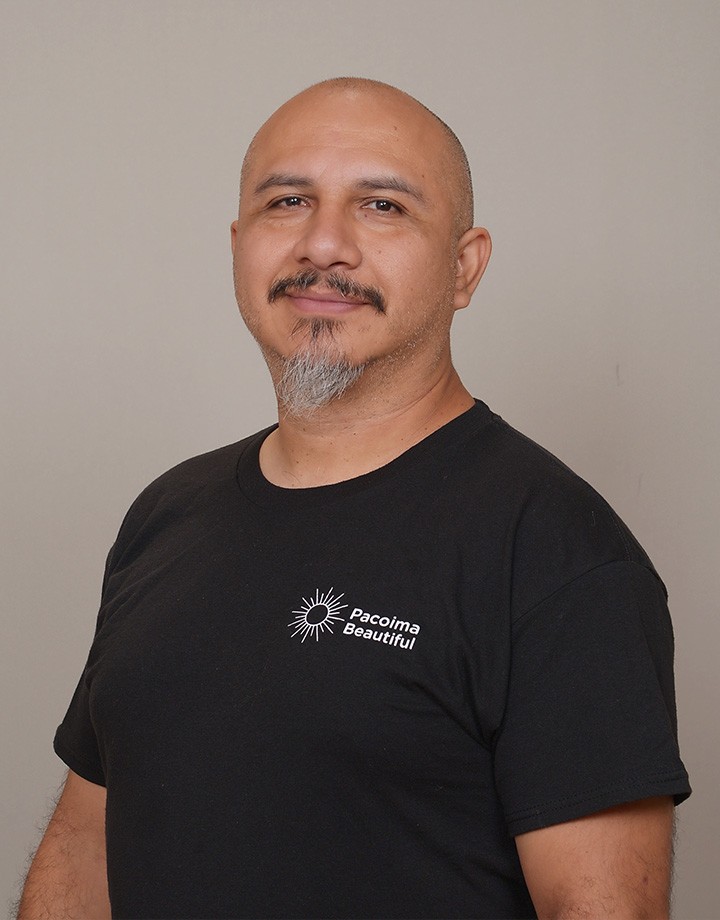 Ernesto Ayala
Outreach Manager
Ernesto was born in Panorama City at Kaiser Permanente he is a proud Chicano with deep roots in San Fernando and Pacoima. He grew up in the Chicano Movement in general and in La Raza Unida Party specifically. Organizing and mobilizing his people/community is something he grew up doing. Ernesto grew up in between San Fernando and Pacoima attended Morningside Elementary, San Fernando Middle and San Fernando High School. He used to take the Pacoima Wash as a regular route back home on occasions. Ernesto attended Los Angeles Mission College and received his AA in Chicano Studies. He began working for community organizations and organized labor and became a father in 2007 to a beautiful Chicanita. 
Ernesto still resides in Pacoima and plans to for the rest of his life, as well as raising his Chicanita and soon Chicanito here. After leaving his career in organized labor Ernesto returned to school and worked various minimum wage low paying jobs to maintain his household. He has done landscaping, chopped x-mas trees and driven a bus for a senior center, he is proudly working class. He finally graduated from CSUN and received his BA also in Chicano/a Studies in 2022. Ernesto was a part of the local organizing that successfully pushed back the detrimental CA-High Speed Rail route SR 14, he served on the Pacoima Neighborhood Council, continues to participate with La Raza Unida and has organized several actions and events in Pacoima, San Fernando and the Northeast San Fernando Valley.
His goal is to build the consciousness in his community that empowers them to organize and control what is rightfully theirs! Leaving a better Pacoima for his children and all the Chicanitas y Chicanitos and all children of Pacoima and Aztlan to proudly live and thrive in!