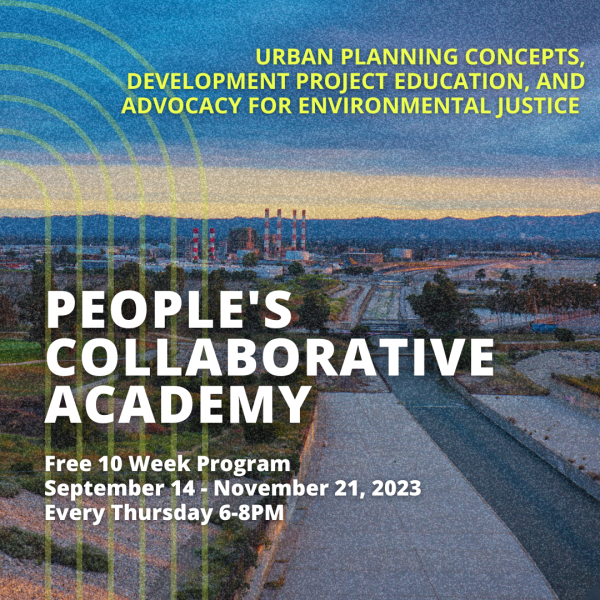 People's Collaborative Academy
When:
Recurrence: Weekly on Thursday at 6:00pm until Tue, Nov 21 2023
Where:
Pacoima Beautiful|12150 Van Nuys Blvd. Suite 302|Pacoima, CA 91331
---
Hey there! Pacoima Beautiful is looking for 15 awesome community members who are 18 years or older and call Pacoima their home. We're excited to invite you to be a part of a program that will teach you what you need to know about urban planning, break down how development projects work and why they take so long, and show how we can work together to get involved in environmentally resilient projects.
Sign up for our free program to grow the skills and gain info you need to help make a difference in Pacoima. Register Here!
¡Hola! Pacoima Beautiful está buscando 15 increíbles miembros de la comunidad que tengan 18 años o más y llamen a Pacoima su hogar. Nos complace invitarlo a ser parte de un programa que le enseñará lo que necesita saber sobre planificación urbana, explicará cómo funcionan los proyectos de desarrollo y por qué tardan tanto, y le mostrará cómo podemos trabajar juntos para involucrarnos en proyectos que ayudarian para los cambios de clima.
Únase a la Academia Colaborativa del Pueblo de Pacoima Beautiful mientras nos unimos para hacer que nuestra comunidad sea aún mejor a través del desarrollo inteligente. ¡Regístrese aquí!
---
Associated Program: Block by Block