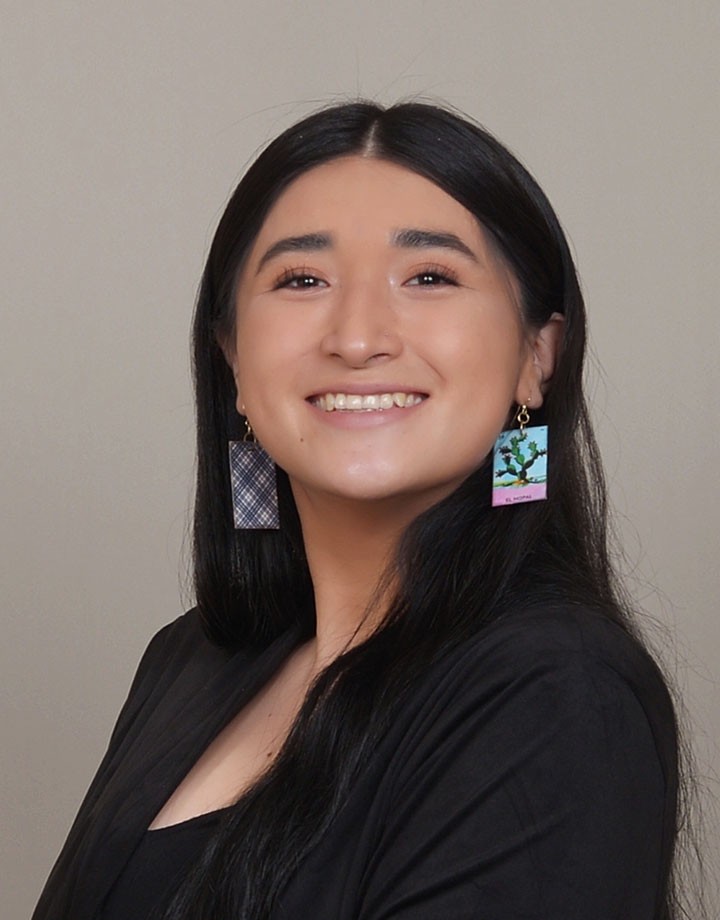 Teodora Reyes
She/Her/Hers
Policy Associate
Teodora Reyes, the last of 6 children, grew up throughout the San Fernando Valley—where she joined Pacoima Beautiful as a Youth United Towards Environmental Protection (YUTEP) member. Since 2015, she's been an active member helping with community events such as Mercado Pacoima and advocating for community health, including removing toxic sites in the community. Through her involvement with Pacoima Beautiful leadership, she grew a foundational interest in serving her community, advocacy, grassroots organizing, social justice, and environmental policy, which ultimately influenced her college career.
With a passion for environmental justice, Teodora received an interdisciplinary Bachelor of Science in Conservation and Resources Studies and a Minor in Public Policy at the University of California, Berkeley. At UC Berkeley, Data technologies became a particular interest for her. She became aware of its massive role in causing a widening digital racial gap within resilient communities like her own. As a result, Teodora dedicated her time to analyzing the ethical consequences and barriers that the digital divide causes in vulnerable communities that often carry the brunt of environmental injustices fueled by climate change. With an environmental justice and technological lens, Teodora seizes the opportunity to engage in community organizing on the policy level while also addressing technical & data inaccessibility.
Today, she has served as a Community Organizer in Pacoima Beautiful's Organizing Team and currently serves as Policy Associate with PB's Policy team. Teodora Reyes works with community members to fight and promote healthy, sustainable contributions within the San Fernando Valley. She is excited to continue her career with Pacoima Beautiful as a YUTEP Alumni and growing community organizer to learn more about Community & Labor Organizing and the impacts of policy and technology.