Tonight we celebrate 25 years of commitment to environmental justice. This year we have the honor and privilege of recognizing leaders that have been champions for environmental efforts. Join us as we take a moment to recognize those individuals and their unwavering contributions.
Program
6 PM

Registration & Opening Ceremony

Fernandeño Tataviam Band of Mission Indians

7 PM

- 7:15 PM

Welcome & Opening Remarks

Miguel Luna & Gabriela Teissier – Event Hosts
Leneyde Chavez, Board Chair, Pacoima Beautiful
Veronica Padilla-Campos, Executive Director, Pacoima Beautiful
Community & Youth Testimony

7:20 PM

- 8 PM

Awards Ceremony

Environmental Justice Champion Award: Honorable Luz Rivas, Assemblywoman, 39th Assembly District. Presented by Robert Quintero (Director of Government Relations, SCE)
Environmental Justice Corporate Responsibility Award: Carollo Engineers, Inc. Engineering Firm, Working Wonders with Water. Presented by Traci Minamide, Chief Operating Officer for LA Sanitation and Environment
Environmental Justice Leader Award: Liz Crosson, Chief Sustainability, Resiliency and Innovation Officer at Metropolitan Water District. Presented by Councilwoman Monica Rodriguez
Meet the Artist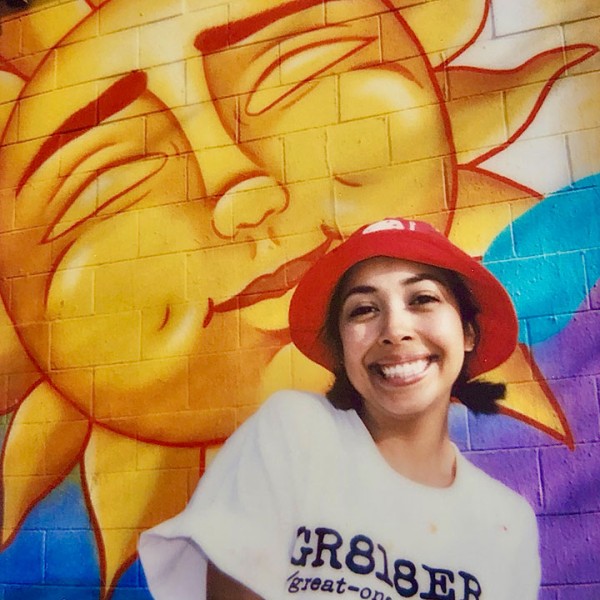 Desiree Sanchez
Artist
Desiree "DesiBoo" Sanchez is a self taught artist and all around lover of life and the arts. She was born and raised in the San Fernando Valley and she serves her community as a muralist and a youth art instructor. Her art is heavily inspired by her love for the Sun, Earth and woman spirit.
"This year we are celebrating, Liz Crosson, Luz Rivas, and Carollo Engineers for the important work they have done and continue to do to help build a greater future!
My inspiration was to capture the essence of our honorees. Symbols of who they are and the causes that they fight for in their work. Showcasing the wondrous elements of S.T.E.A.M. and celebrating our precious resources that our honorees have worked hard to stand up for!!
I'm overjoyed to be a part of this celebration! Thank you so much for the opportunity to honor these amazing people doing amazing things!"
-Desiree Sanchez
@desiboocreations
www.desiboocreations.com
Event Hosts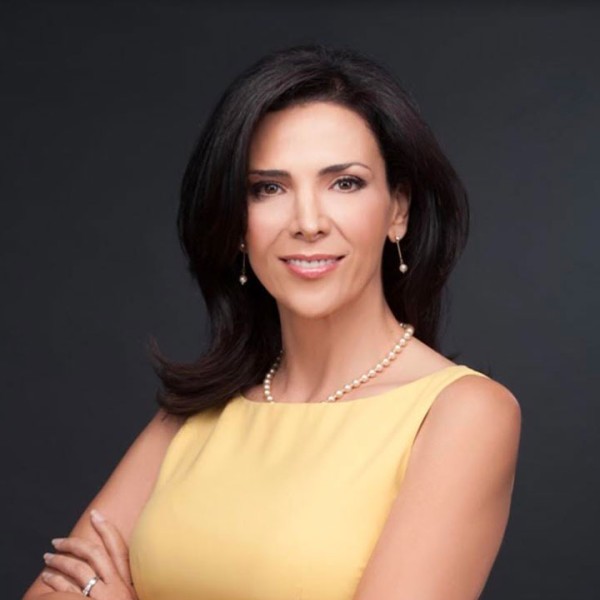 Gabriela Teissier
Journalist & News Anchor
Gabriela Teissier has served for over 17 years as News Anchor at Univision Los Angeles. She hosts the morning news edition from Monday through Friday, 5a.m. to 7a.m. on KMEX Univision TV. She is a seven-time Emmy awardee among many other recognitions including "Best News Anchor"  by the prestigious LA Press Club, and the Distinguished Journalist Award by the Society of Professional Journalists.
Teissier was recognized with the Othli Award, the highest honor that the Mexican Government gives outside Mexico's territory to individuals who have aided, empowered or positively affected the lives of Mexican nationals in other countries.
She has been recognized numerous times by the California Senate, the County of Los Angeles and the City of Los Angeles for her contributions to the betterment of the community and people she serves. She is passionate about education, environmental and social topics. She lives in California with her two sons.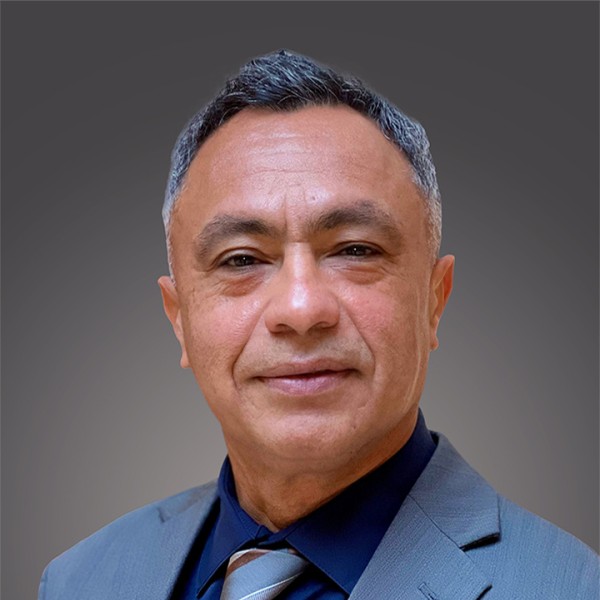 Miguel Luna
Board Member
Miguel Luna is a longtime champion for equity. As a Colombian immigrant, he is a firm believer in building people power. He is the founder of Urban Semillas, a community accelerator, building relationships among residents, their community-based organizations, businesses, elected officials, environmental organizations, academia, and government agencies.
In his practice, Miguel uses community-building skills to bolster resources in underserved and monolingual (Spanish-speaking) communities and foster participation in local and regional planning. Since 2007, he has also created several "Agua Universities", youth-oriented educational courses on watershed issues.
Miguel Luna has served on several boards that focus on water education, pedestrian advocacy and mobility, youth education, economic development, open space conservation, and community access to the outdoors. When asked why he serves as a board member, he concisely said, "I enjoy it and keeps me real."
Miguel Luna is sought after and respected locally, regionally, and statewide for his expertise in working with diverse communities on social justice issues and advocacy, and for his ability to utilize community reconnaissance in order to develop and implement effective outreach tools and mechanisms for grass-roots coalition building and consensus. Over the last two decades Mr. Luna has worked on issues and projects that have led to the augmentation of urban green space, bringing resources to underserved communities, and master planning projects at the city and county level.
Messages from Senator Alex Padilla and Congressman Tony Cardenas
Honorees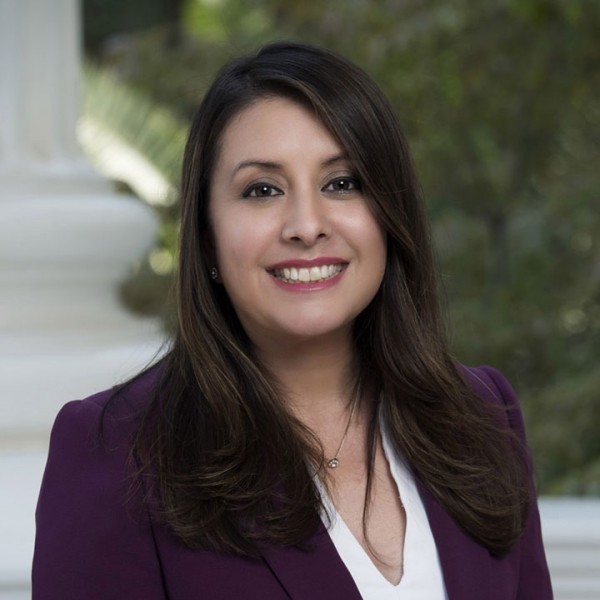 Luz Rivas
California State Assembly, District 39
Pacoima Beautiful Environmental Justice Champion Award
Luz M. Rivas was born in Los Angeles to an immigrant family and grew up in the Northeast San Fernando Valley. She attended LA Unified schools before earning a bachelor's degree in electrical engineering from MIT and a master's of education from Harvard. Luz has built her career at the intersection of engineering and education before entering public service. She worked as an electrical design engineer at Motorola before founding DIY Girls, a nonprofit that provides enrichment programs focused on encouraging young girls to pursue careers in science, engineering, and technology. In 2016, she was appointed by Mayor Eric Garcetti to the Los Angeles Board of Public Works. Luz was elected and sworn into the California State Assembly in June 2018. Since then, Luz has been appointed as the Chair of the Assembly Committee on Natural Resources and currently serves on the Assembly Committees on Budget; Budget Subcommittee No. 3 on Resources and Transportation; Health; Local Government; Revenue and Taxation; and the Joint Legislative Committee on Emergency Management.
She is also the Chair of the Select Committee on the Non-Profit Sector and serves on the Select Committee on Latina Inequalities and Select Committee on Coastal Protection and Access to Natural Resources.
During Luz's time in the Assembly, her priority has been to uplift and empower underrepresented communities. She has been extraordinarily successful as a leader in delivering substantive policy, such as reforming the state's response to homelessness, providing universal school meals to all K-12 students, creating the California Youth Empowerment Commission to increase youth civic engagement, and advocating for environmental justice through her role as the Chair of the Assembly Committee on Natural Resources. Luz believes it is her highest honor to represent the community she grew up in.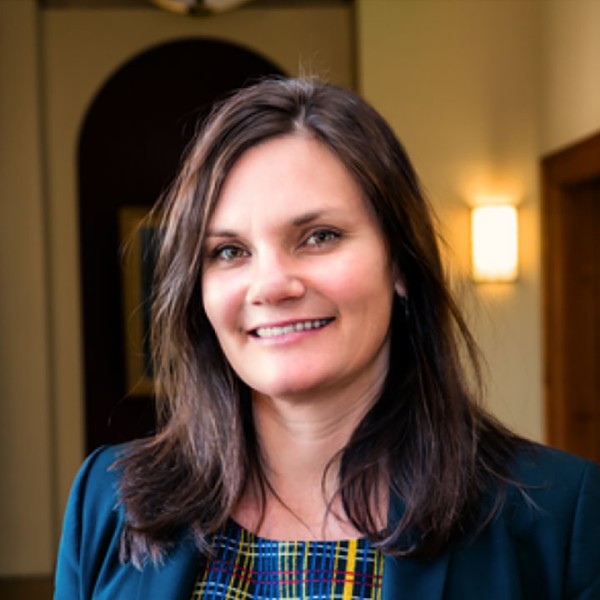 Liz Crosson
Senior Water and Climate Advisor, Los Angeles
Pacoima Beautiful Environmental Justice Leader Award
Liz Crosson recently joined the Metropolitan Water District of Southern California as its first Chief Sustainability, Resiliency and Innovation Officer. She previously served as a consultant to the LA County Chief Sustainability Office as the team's liaison to the 88 LA cities and as a resource on sustainability and climate for municipal sustainability staff. She also previously served as Los Angeles Mayor Eric Garcetti's Director of Infrastructure and was the Mayor's chief policy liaison to the Los Angeles Department of Water and Power (LADWP) and the five bureaus under the Department of Public Works. For the Mayor, she was charged with delivering the Mayor's bold agenda on water, energy, waste and public right of way infrastructure. She also previously served as the Mayor's Deputy Chief Sustainability Officer and his first appointed Water Policy Advisor. From 2010-2015, Liz was the Executive Director of Los Angeles Waterkeeper, a nonprofit organization that protects and restores waterways throughout Los Angeles County through Clean Water Act enforcement, advocacy, restoration and community action.
She received a bachelor's degree in Environmental Science, Policy and Management from the University of California-Berkeley and earned a master's degree in Biology from Southern Oregon University and a juris doctorate from Lewis & Clark Law School, where she graduated with honors and a certificate in environmental law.
Carollo Engineers
Engineering Firm, Working Wonders with Water
Pacoima Beautiful Environmental Corporate Responsibility Award
Carollo Engineers is an environmental engineering firm specializing in the planning, design, and construction of water and wastewater facilities. Carollo's reputation is based upon client service and a continual commitment to quality. We currently maintain 48 offices throughout the U.S.
Carollo focuses only on water. When you do one thing, and do it well, amazing things happen. New thinking emerges. Ideas are born. When you partner with Carollo, you'll find innovation comes standard. Clean, safe water is a foundation for healthy ecosystems and thriving communities. Sustainability, education, charity, and a caring culture aren't just words to us. They are what drives us every single day, igniting passion in our employees, customers, and our youth. We believe the next generation has the power to transform our world. That's why we created Carollo Cares—a program to educate students and young people about water-related issues and inspire a sense of wonder, excitement and passion for science.
We donate time, energy, and resources to educate young people about the critical importance of Science, Technology, Engineering, Arts, and Math in our world. Someday all too soon our children will be the ones implementing real solutions to solve our toughest water problems.
About Pacoima Beautiful
Mission
Pacoima Beautiful is a grassroots environmental justice organization that provides education, impacts public policy, and supports local arts and culture in order to promote a healthy and sustainable San Fernando Valley.
Program Areas
Pacoima Beautiful was founded in 1996. We work to create a healthier, more sustainable and equitable environment; participate in public policy issues like climate change and water conservation; and strengthen the economy in Pacoima and surrounding areas of the Northeast San Fernando Valley.  Our programs focus on leadership development, environmental education and advocacy, including:
Safer Homes for a Healthy Community, helping residents deal with problems like lead abatement, indoor pollution and pest management,
Youth Environmentalists, focusing on environmental problems as part of youth leadership development and community involvement,
Community Organizing  and Environmental Planning, addressing Pacoima's historic pollution burden through better planning and community projects (like the Pacoima Wash and Urban Greening Vision Plans and implementation), and concentrating on cumulative impact of multiple pollution sources - compounded by lack of access to good jobs, affordable health care and housing, healthy foods and higher education,
Cultural Arts, designed to bring arts programming, community-led art projects, and a creative art workspace, to energize local artists and the community around cultural and creative workforce development in the San Fernando Valley.