How Reflective Paint Brings Down Scorching City Temperatures
Communities fight urban heat islands with technologies shielding roofs and pavement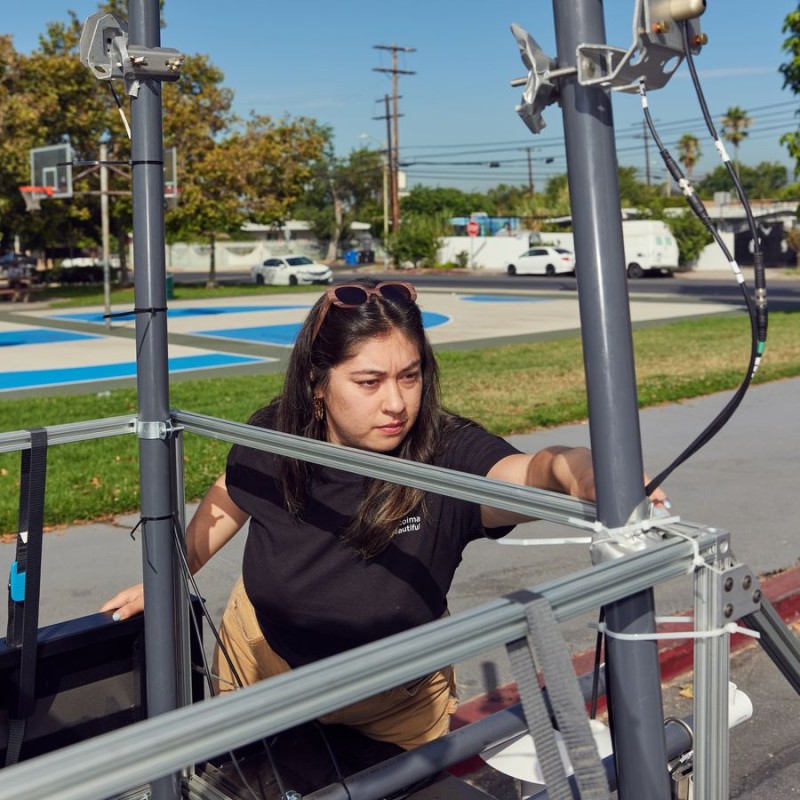 Cities across the U.S. have found relief from this summer's record-setting heat with the help of technologies that shield roofs, pavement and other surfaces from the sun's scorching rays.
Some of these technologies have been around for more than a decade but are experiencing greater demand as global temperatures rise. Washington, D.C., for example, has built more than 3,200 green roofs covering 9 million square feet—up from about 300,000 square feet in 2006, according to federal and city officials.
Other technologies, such as super-reflective coatings for pavement, streets and windows, are just now becoming effective and affordable enough for widespread use.
The Los Angeles neighborhood of Pacoima, a densely packed location sandwiched between freeways and an industrial area, has created a partnership with GAF, a New Jersey-based roofing manufacturer, to paint a basketball court, local park and neighborhood streets with a reflective coating.
"There's a lot of asphalt and lack of investment for tree canopies," said Melanie Paola Torres, 24 years old, a community organizer with the group Pacoima Beautiful. "Given the fact that we are in an industrial zone, that contributes to the urban heat-island effect."
The reflective coating has reduced air temperatures in the test area at 6 feet above ground by 3.5 degrees Fahrenheit during extreme heat days, and surface temperatures by 10 degrees, according to Jeff Terry, GAF's vice president of corporate social responsibility and sustainability.