This State Program In Underserved Communities Is Becoming A Nationwide Model For Climate Action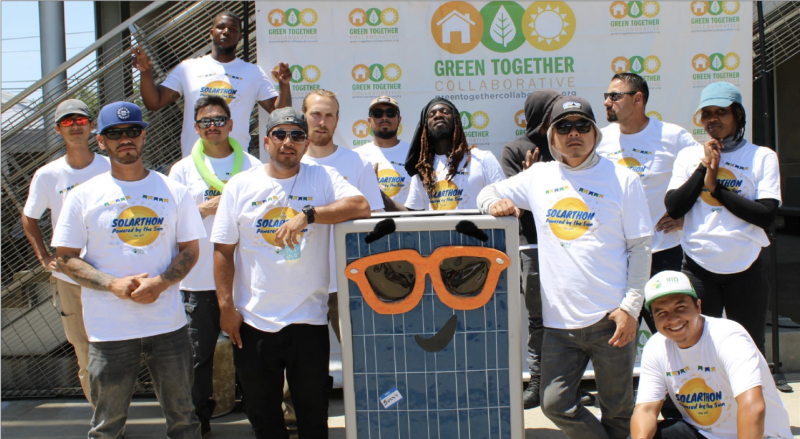 Imagine a world where renters and low-income homeowners all have solar power, where electric buses and e-bikes are the norm for transportation, and where every neighborhood has tree-lined walkable streets and well-maintained alleys that can capture stormwater to boost local water supplies and ease flooding.
Versions of that world are emerging in some of L.A.'s most historically underserved neighborhoods as a result of grassroots community efforts supported by a partnership with the state that's actually working.
The program, called Transformative Climate Communities, or TCC, was established in 2016 and launched in 2019 to fund neighborhood-level action to reduce the pollution driving the climate crisis, as well as help communities adapt to the accelerating impacts of global heating. The funding is specifically for communities that are overburdened by both pollution and climate impacts as a result of legacies of racism and disinvestment.
Three of the five flagship communities that received the first five-year grants from the program are here in L.A.: Pacoima, Watts and Ontario. Stockton and Fresno are among other communities that have also received grants.
Read the full story here
---
Associated Program: Green Together Collaborative