Community calls for immediate fix to methane leak at Valley Generating Station
For over a year, faulty equipment at the Valley Generating Station in Sun Valley has been leaking methane gas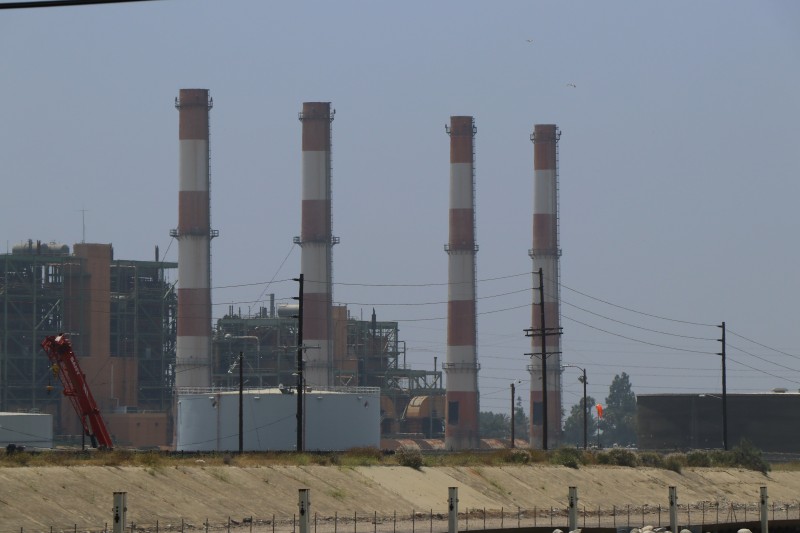 Los Angeles – Pacoima Beautiful leads a march and rally in Sun Valley to voice outrage over a methane leak in their community that has existed for more than a year. The Northeast San Fernando Valley community calls for an immediate investigation and transparent reporting of exactly how long this leak has been happening, the amount of emissions released, impact radius, and immediate closure of the Valley Generating Station in order to immediately fix the necessary equipment to end the methane leak.
On August 25, 2020, during the LADWP Board of Commissioners meeting, General Manager Martin Adams reported that a recent emissions study conducted by NASA Jet Propulsion Laboratory (JPL) found significant amount of methane emitting from the Valley Generating Station. During the report LADWP staff admitted to previously knowing about a methane leak originating from faulty compressor equipment as early as September 2019. Staff believe the leak has been occurring at least a year prior to that. According to LADWP Director for Power Supply and Operations, Norman Cahill, "Approximately 10,000 standard cu ft/hr has been leaking for the last couple of years." LADWP plans to replace the faulty equipment in November to avoid shutting down the facility during peak usage. This blatant disregard for the livelihood of Northeast San Fernando Valley residents is deplorable and is rife with environmental racism implications. Pacoima Beautiful calls on LADWP to do the right thing, stop slowly poisoning Northeast San Fernando Valley residents. We demand transparency and a 100% solution to the methane leak.
The Valley Generating Station is located in Sun Valley a community that is top 5% most disadvantaged community as identified by the Cal Enviro Screen 3.0. "The fact that this facility emitting a toxic gas to an already overburdened community for more than a YEAR–especially in the middle of a pandemic which poses an even greater risk to people with pulmonary conditions–is unforgivable!" says, Veronica Padilla, Executive Director of Pacoima Beautiful, an environment justice organization based in the Northeast San Fernando Valley. Pacoima Beautiful along with their allies in the Los Angeles Clean Energy Coalition have been calling for the transition from the natural gas generating facility at Valley for over year.
The impact of a methane gas leak is magnified because of the pandemic. Many Sun Valley residents suffer from respiratory diseases due to exposure to a high concentration of toxic facilities such as landfills, freeways, industry, and airports in their communities. Long term exposure to harmful gases such as Methane can exacerbate a pre-existing condition, decreasing their chance of survival if they contract COVID-19.
---
Associated Program: Valley Gas Plant Campaign