Time to close Whiteman Airport
Pacoima Beautiful calls upon the County of Los Angeles to protect our community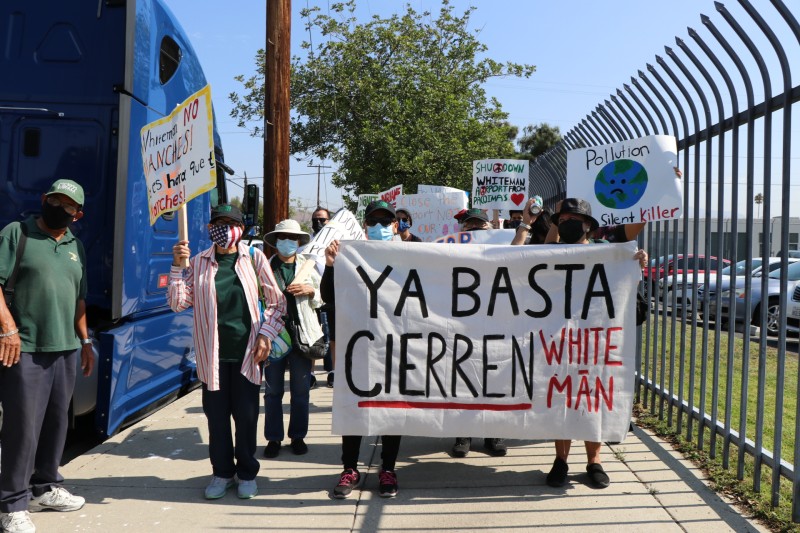 Los Angeles – Pacoima Beautiful, the leading San Fernando Valley environmental justice organization, calls upon the County of Los Angeles to close and support the redevelopment of the Whiteman Airport in the wake of another small plane crash last week.
Last Thursday, a small privately owned single engine plane crashed in a residential area of Pacoima, killing the Civil Air Patrol pilot. Local first responders successfully put out the resulting explosion and fire that occurred in the front yard of a home, thus preventing any additional fatalities.
Last year, Pacoima Beautiful sponsored a report, entitled Closure of Whiteman Airport: A Roadmap, authored by Aquaria Funding Solutions a valley-based community economic development consulting firm, that referred to "LA Times reporting in 2008 numerous safety concerns at Whiteman Airport, many coming from its proximity to nearby residential, commercial and industrial businesses, as well as San Fernando Road. As recently as 2018, a Cessna crashed killing one and critically wounding a 12-year-old child. "(LA Times).
"How many more lives must be sacrificed and/or endangered to preserve a 75-year-old municipal airport in Pacoima that serves 600 nonresidents," stated Pacoima Beautiful Executive Director, Veronica Padilla-Campos. Since 2007, Pacoima Beautiful has called for the closure of Whiteman Airport when it issued a report stating "Whiteman Airport is the largest identified toxic source emitter in Pacoima. It emits toxics almost 20 times higher for carcinogenicity, 70 times higher for chronic non-cancer, and almost 80 times higher for acute non-cancer than the next highest source emitter in the area. It is estimated that as much as 1,000 lbs. per year of various air toxics, may be emitted as a result of ongoing operations at the airport facility."
In addition, the recent 2019 study pointed out that Whiteman Airport sits on 187 acres or over 8 million square feet of land surrounded by residential and industrial uses. It is singularly the most developable piece of property in the San Fernando Valley. The development of just 2 million square feet of industrial space here would generate 3,000 desperately needed green jobs. And 2 million square feet of residential development could create over 1,000 even more desperately needed affordable housing units.
---
Associated Program: Shutdown Whiteman Airport