Update on Valley Generating Station Campaign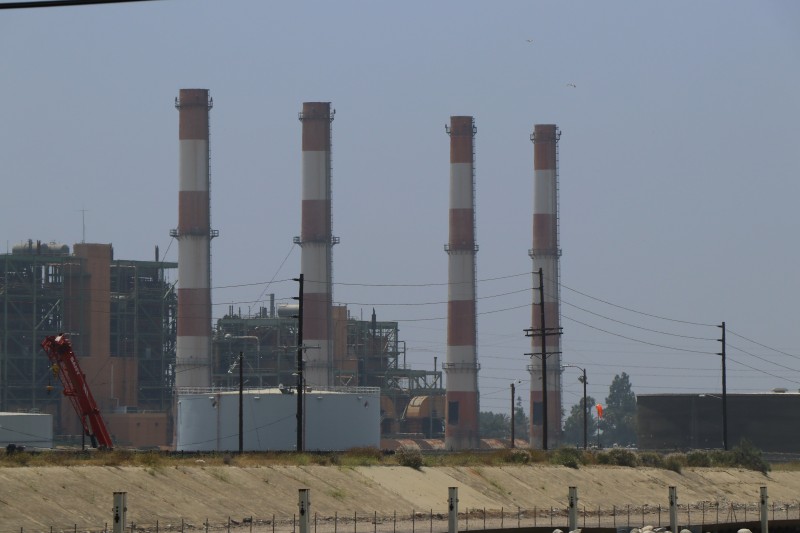 News that the Valley Generating Station has been leaking gas for at least two years has created a strong reaction in our community. Pacoima Beautiful was motivated to educate, organize, and advocate for the closure of gas operations at Valley Generating Station (VGS). For clarification, Pacoima Beautiful did NOT deploy a lawsuit as a strategy to address our community's issues with the Valley Generating Station nor are we associated with any lawsuits that have been created regarding the methane leak at VGS.
As a response to our community advocacy, the Los Angeles Department of Water and Power (LADWP) committed to installing air quality monitors near the gas plant and investing millions of dollars to support clean energy projects in the Northeast San Fernando Valley. While we believe these are steps in the right direction, we however, feel this is not enough. We called on our city leaders to join our call for a shutdown of gas operations at VGS and both City Councilwoman Monica Rodriguez as well as City Council President Nury Martinez stepped up for our community. Councilwoman Monica Rodriguez wrote a motion calling for air monitoring in the community near VGS. Council President Martinez wrote a motion calling for a sunset date to gas operations at Valley Generating Station, which was passed by the Los Angeles City Council on November 25, 2020.
As an organization that works on environmental issues, our goal for this campaign is to end fossil fuel burning at the VGS and transition that facility to clean energy generation and storage. We see this transition as an opportunity to improve our air quality and create much needed jobs in the Northeast San Fernando Valley. As we recover from the economic impact of COVID-19, good jobs such as these will be key in that recovery.
We acknowledge the responsibility of LADWP as our public utility to provide access to energy and water to our city. We believe that LADWP must be accountable for its impact on residents who live near its facilities. The utility has lost the trust of our community by not disclosing the methane leak as soon as the agency were aware of it. LADWP must work to repair that trust. Nonetheless, we recognize that LADWP plays an important role in transitioning our city to 100% clean energy by 2040, and we want to work together to get us there.
Pacoima Beautiful believes that a just and sustainable outcome to the inequity and environmental injustices in the Northeast San Fernando Valley is a transition to clean energy. The clean energy industry has the potential of creating thousands of jobs that will not adversely impact the health of our community. We will continue to work with our community to champion equity and environmental justice.
---
Associated Program: Valley Gas Plant Campaign