We invite you to our annual Environmental Justice Awards, we aim to recognize outstanding individuals and organizations who are making significant contributions to the field of environmental justice. We have the honor and privilege of recognizing them during our special evening 

Join us as we take a moment to recognize those individuals and their unwavering commitment to environmental justice in Pacoima and across the state of California.
Program
5:30 PM

Registration Begins

Guest check in at registration

6:20 PM

Land Acknowledgement

By Jon Christensen, Adjunct Assistant Professor, Institute of the Environment and Sustainability, Laboratory for Environmental Narrative Strategies, UCLA Environmental & Sustainability

6:30 PM

Welcome & Opening Remarks

EJ Awards Host, Yvette Lopez-Ledesma and Rudy Espinoza
EJ Awards Host introduce, Pacoima Beautiful Board member

6:40 PM

Environmental Justice Lifetime Achievement Award

PB Board member introduces Environmental Justice Lifetime Achievement Award
United States Senator Alex Padilla gives remarks

7:00 PM

Environmental Justice Champion Award

PB Board member introduces Environmental Justice Champion Award

Remarks by Rudy Ortega, Tribal President of the Fernandeño Tataviam Band of Mission Indians

 

7:10 PM

Environmental Justice Community Responsibility Award

Community Speaker, Emily Petito, story and remarks for the Environmental Justice Community Responsibility Award
Environmental Justice Community Responsibility Award – Remarks by Robin Mark with Trust for Public Land

7:20 PM

Environmental Justice Leader Award

Youth Speakers, Yasmin Ramirez and Luis Orozco – stories

and remarks

Environmental Justice Leader Award –

remarks by Santiago Escruceria, Mono Lake Committee

7:50 PM

- 9:00 PM

Networking Opportunities

Meet new people, make friends, take business cards, have fun, etc.

Have a good night and safe drive home
Meet the Artist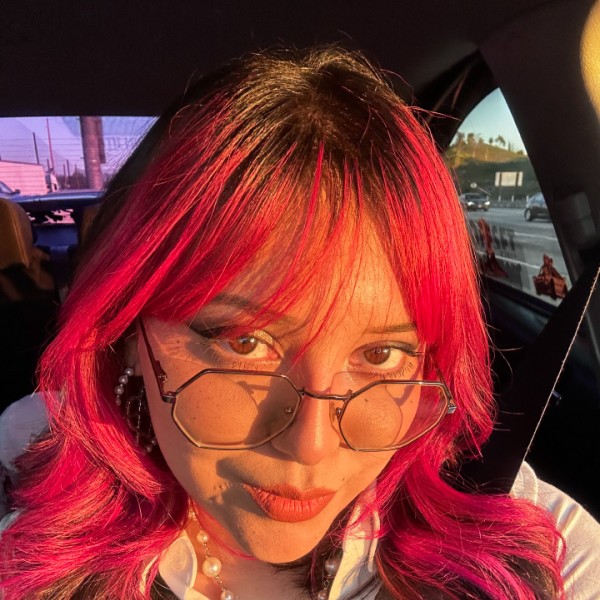 Kimberly Guzman
Artist
Kimberly Guzman, a passionate artist from Pacoima, developed her love for the arts during her school years. Her dedication led her to explore various artistic mediums, honing her skills as an artist. Growing up, Kimberly's mother, an environmentalist and community organizer, exposed her to different work events and workshops, leaving a lasting impact on her art. This exposure inspired her to address critical issues like pollution, social injustices, and the harmful effects of man-made objects on society through her artwork, reflecting her concern for the environment and her community.
Currently on leave from Otis College of Art and Design, Kimberly focuses on serving the residents of the San Fernando Valley. Her journey began at Pacoima Beautiful, where she started as a community canvasser and later became the Covid Outreach Team Lead. Now, she works with Mission City Community Network, where she plays a pivotal role in overseeing outreach and enrollment efforts. Her primary focus is to assist the San Fernando Valley community with Medi-Cal enrollment and facilitate changes to patients' health plans and medical providers at the Mission City Community clinic.
Kimberly's life is driven by a deep-rooted passion for art, environmental activism, and community empowerment. Through her work, she strives to make a positive impact on her community by addressing pertinent issues and advocating for a healthier, more just society.

Check out their website:
https://kimgzman.wixsite.com/website
A Snapshot of PB's EJ Awards
Event Hosts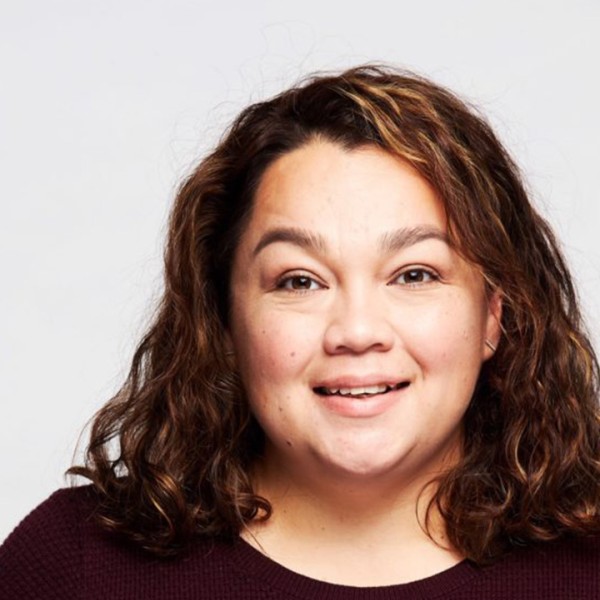 Yvette Lopez-Ledesma
Founder | Tias on Trails
As the founder of Tias on trails, where outdoor activity and señora vibes meet. Señoras y senderos, Yvette Lopez-Ledesma works on hosting nature outings to ensure equitable access to urban parks and open space in Los Angeles for all Tias. Mrs. Lopez-Ledesma also serves as a Lecturer in the Urban Studies and Planning Department at California State University Northridge. From 2013-2018 Yvette served as Deputy Director of Pacoima Beautiful, an environmental justice 501c3.
She earned her BA in Urban Studies and Planning at CSUN and also earned her Master of Public Administration & Urban Planning at CSUN. Yvette currently serves as a member of the RE:Code LA Zoning Advisory Committee, Vice Chair of the San Fernando Valley METRO Service Council, and is also a Board Member of the Los Angeles League of Conservation Voters. Mrs. Lopez-Ledesma has over 14 years of work and volunteer experience pursuing her interests in social justice, sustainability, and community engagement.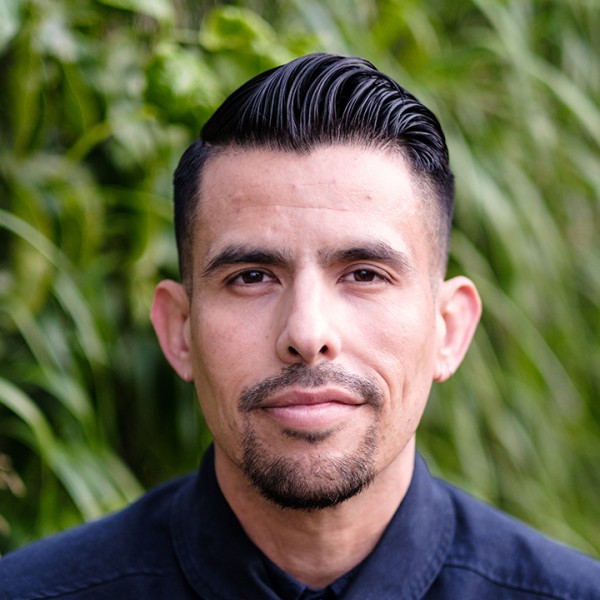 Rudy Espinoza
Executive Director | Inclusive Action

Rudy Espinoza is the Executive Director of Inclusive Action for the City, a non-profit, Community Development Financial Institution based in Los Angeles whose mission is to bring people together to build strong, local economies that uplift low-income urban communities through advocacy and transformative economic development initiatives.

Rudy specializes in designing economic development initiatives in low-income communities, building private/nonprofit partnerships, and training the working poor to participate in the socio-economic revitalization of their neighborhoods.

Under his leadership, Inclusive Action helped legalize street vending in Los Angeles, passed statewide legislation to support street food vendors in California, has deployed over $4,000,000 in low-interest micro-loans and grants to under-served entrepreneurs, and co-created a unique, commercial real estate initiative that preserves small businesses in gentrifying neighborhoods. Rudy serves on the Board of Directors for UNIDOS US, the United Way of Greater Los Angeles, the Center for Nonprofit Management and Abode Community Housing, and as an appointee to the California Organized Investment Network (COIN) Advisory Board. Rudy is a Civil Society Fellow, an initiative hosted by the ADL and Aspen Institute.
Bolero Serenade by Tres Souls
Our Musical Guest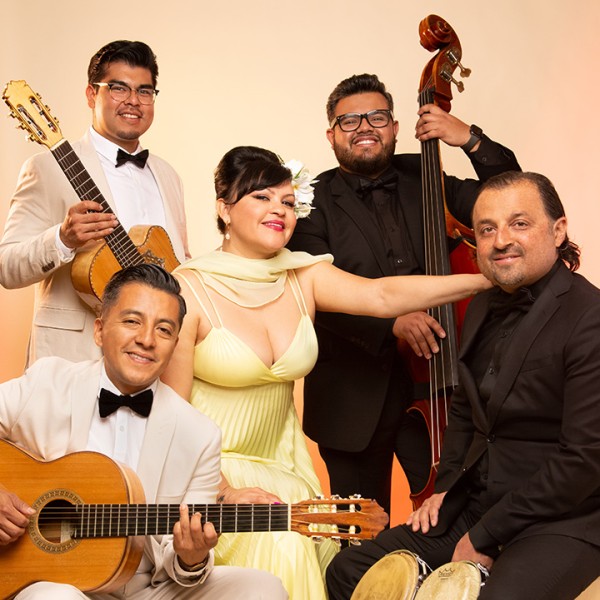 Tres Souls
Musical Act – Tres Souls
"Beloved Los Angeles trio, Tres Souls has been capturing the hearts of Angelenos, one ballad at a time." (ABC7)
For the last decade Rocio Mendoza, Roberto Carlos, and Jesus Martinez have serenaded audiences in LA and beyond, with their own interpretations of a genre called "Bolero." They relive the vintage sounds and songs of the 1940s-1960s, stylized during the Golden Era of Mexican Cinema. "Through their expert musicianship and swooning vocals Tres Souls enchants audiences and transports them to a more romantic time." (The Music Center)
Each member of the trio is an accomplished musician, and each inherited the knowledge and importance of heritage music through their family and generations before them. In their own way Tres Souls are following in the footsteps  of other  "Trio Romanticos", like Eydie Gorme Y Los Panchos, Los Tres Reyes and Los Tres Ases, while interspersing musical influences that can be heard echoing through out the diaspora of Los Angeles. Tres Souls released their first album in 2019 titled, "Boleros Made In LA." Where they celebrate their roots while branching out into uncharted territory.
Check out their website for more information:
http://www.tressouls.com/
Listen on Spotify here 
Honorees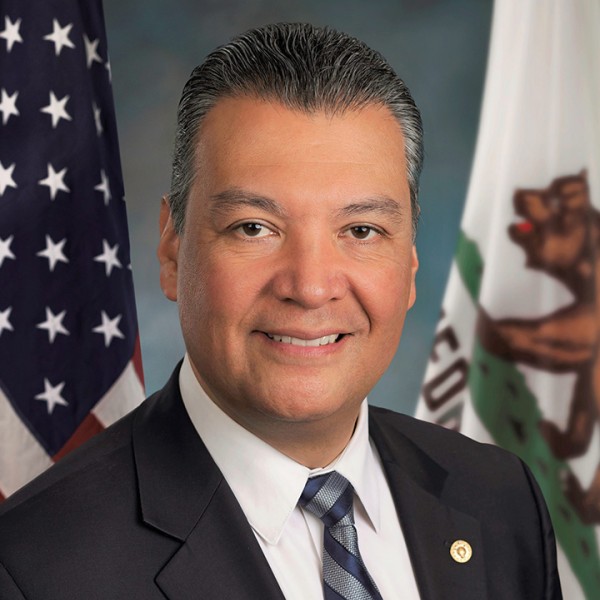 Alex Padilla
United States Senator
Senator Alex Padilla is the proud son of Mexican immigrants, his father a short-order cook and his mother a housekeeper. Alex attended Los Angeles public schools and is a graduate of MIT where he studied mechanical engineering. After graduating from MIT, Alex was elected to the Los Angeles City Council where he served as the youngest Council President in Los Angeles history and provided citywide leadership at critical times, including serving as acting Mayor during the tragedy of September 11, 2001. Alex was elected to the State Senate in 2006 to represent the more than 1.1 million people in the San Fernando Valley. As a State Senator, Alex passed more than 70 bills, including landmark legislation to combat climate change, and was named as one of Sacramento's "most effective legislators."
Alex was sworn in as California's first Latino Secretary of State on January 5, 2015 and was re-elected in 2018, receiving the most votes of any Latino elected official in the United States. As Secretary of State, Alex worked to make our elections more accessible and inclusive, while fighting to protect the integrity of our voting systems. In December 2020 Alex was appointed by Governor Gavin Newsom to finish the term of Vice President-elect Kamala Harris.
Alex lives in the San Fernando Valley with his wife Angela and their three sons.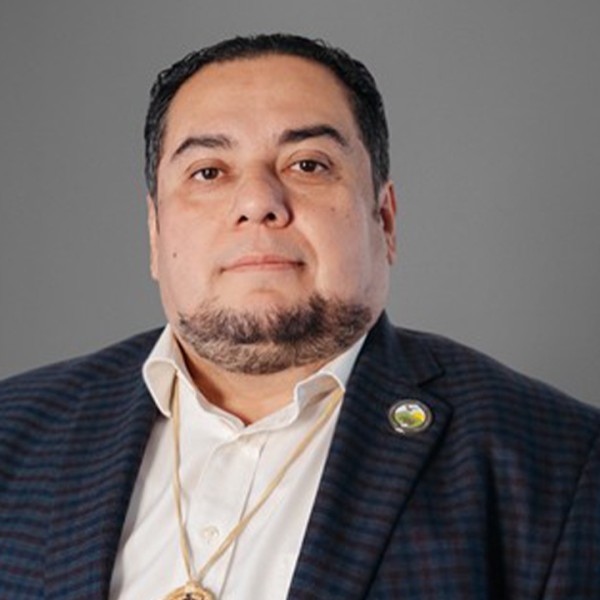 Rudy Ortega Jr.
Tribal President of the Fernandeño Tataviam Band of Mission Indians

Rudy Ortega, Jr. is the Tribal President of the Fernandeño Tataviam Band of Mission Indians, a native sovereign nation of northern Los Angeles County. As the elected leader of his Tribe, Ortega Jr. oversees the governmental body and manages affairs pertaining to the rights of all Fernandeño Tataviam tarahat (people). Ortega Jr. is a member of Siutcabit, the lineage of present-day Encino, CA. His ancestors come from the villages that originated in the geographical areas of Santa Clarita Valley, Simi Valley, and San Fernando Valley.

His great-grandfather Antonio Maria Ortega, from whom he receives his traditional role as tomiar or leader, fought in Los Angeles Superior Court in the 19th century to preserve traditional lands and protect Native title to Mexican land grants from encroaching settlers. His father, the late Rudy Ortega Sr., served as the previous leader of the Tribe for over fifty years.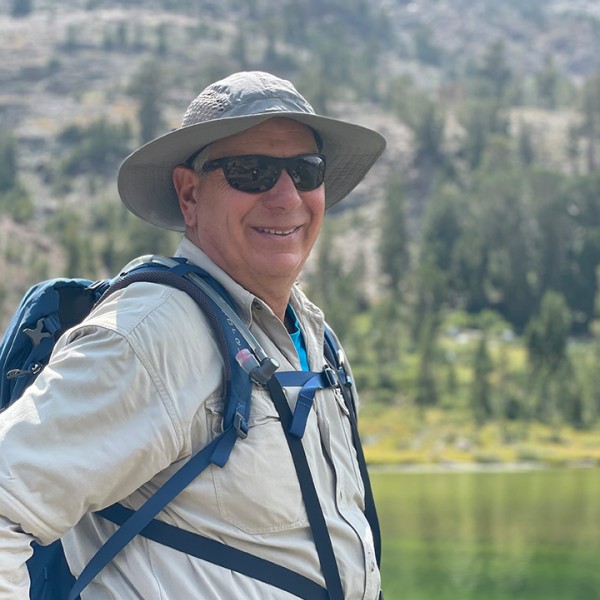 Santiago Escruceria
Outdoor Education Center Manager | Mono Lake Committee
Santiago M. Escruceria is a Colombian-born American citizen residing in California for the past 44 years. He graduated with a BA in Cultural Anthropology and a minor in Environmental Studies from Sonoma State University. He has taught environmental education, in Spanish and English, for the past 32 years, 24 of which he has spent with the Mono Lake Committee. At Mono Lake he manages the Committee's Outdoor Education Center program for Los Angeles youth. Santiago is an avid birder and bird photographer, leading birding adventures in Colombia during the winter and walks for school groups in the Mono Basin during the rest of the year.
The Mono Lake Committee is inspired by a love for this beautiful place—where a remarkable salt lake lies at the center of a landscape and ecosystem unmatched. Our vision is of a healthy, protected, and wild Mono Lake and of an organization that seeks positive, principled, proactive solutions to challenges.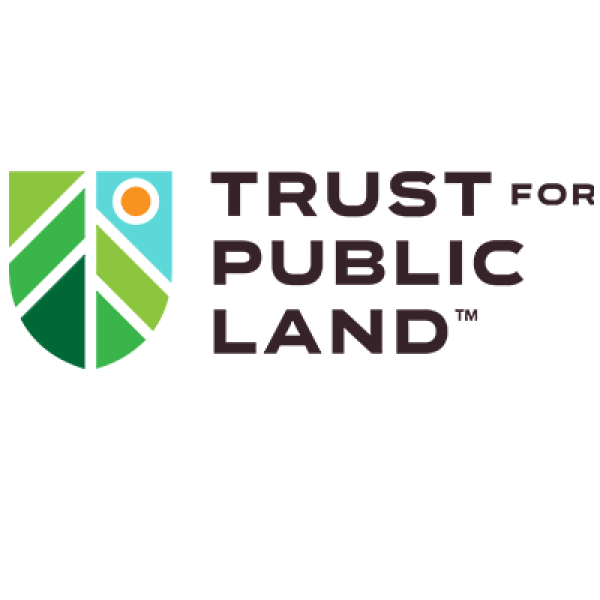 The Trust for Public Land
The Trust for Public Land is a national nonprofit that works to connect everyone to the benefits and joys of the outdoors. TPL create parks and protect land for people, ensuring healthy, livable communities for generations to come. Quality parks and green spaces are fundamental for sustaining equitable, resilient communities. Access to nature and the outdoors—close to home, in the cities and communities where people live—is a matter of health, equity, and justice. That's why TPL works alongside communities across the country to create, protect, and steward the nature-rich places that are vital to human well-being. TPL is driven by four commitments: equity, health, climate, and community. Robin Clark will receive the award on behalf of the team at TPL.

Robin Mark is Trust for Public Land's Los Angeles Program Director. Robin oversees a team of landscape architecture professionals and community organizers to deliver quality park projects, green schoolyards, and green alleys throughout LA County. In recent years, Robin's work has focused on school greening to create healthier, more climate resilient school environments. She has also worked along the Los Angeles River, implementing park projects as well as larger planning and policy work around large-scale infrastructure projects and their relationship to displacement. She is one of the founding members of the LA ROSAH (Los Angeles Regional Open Space & Affordable Housing) Collaborative and the Los Angeles Living Schoolyards Coalition. Robin holds a Master of Landscape Architecture degree from California State Polytechnic University in Pomona and is a LEED Accredited Professional
About Pacoima Beautiful
Mission
Pacoima Beautiful is a grassroots environmental justice organization that provides education, impacts public policy, and supports local arts and culture in order to promote a healthy and sustainable San Fernando Valley.
Program Areas
Pacoima Beautiful was founded in 1996. We work to create a healthier, more sustainable and equitable environment; participate in public policy issues like climate change and water conservation; and strengthen the economy in Pacoima and surrounding areas of the Northeast San Fernando Valley.  Our programs focus on leadership development, environmental education and advocacy, including:
Community Organizing​
Our community organizing team strives to fortify frontline communities by understanding and addressing community identified issues and putting forward resident informed solutions.​
​Youth Organizing​
Our youth organizing team fosters a facilitated leadership development safe space centering young people of color as environmental justice champions contributing to change in their community.​
​Planning​
Our planning team conducts a community informed process for the design of land use, transportation and infrastructure, so community relevant planning projects get built in the San Fernando Valley.​​
Policy​
As equity and environmental justice advocates, our policy team is at the forefront of influencing the development, passage and implementation of policy initiatives happening in our region.​​
Arts & Culture​
Our Arts and Culture team works to cultivate and showcase the creative talents of the community and proudly uplifting the rich cultural identity of the community.