Pacoima Beautiful calls for the shutdown of Whiteman Airport, Public Safety concerns residents are raising should be taken seriously and prioritized
The rate of planes crashing in the San Fernando Valley has residents on edge. The community wants Los Angeles County to act and immediately shutdown Whiteman Airport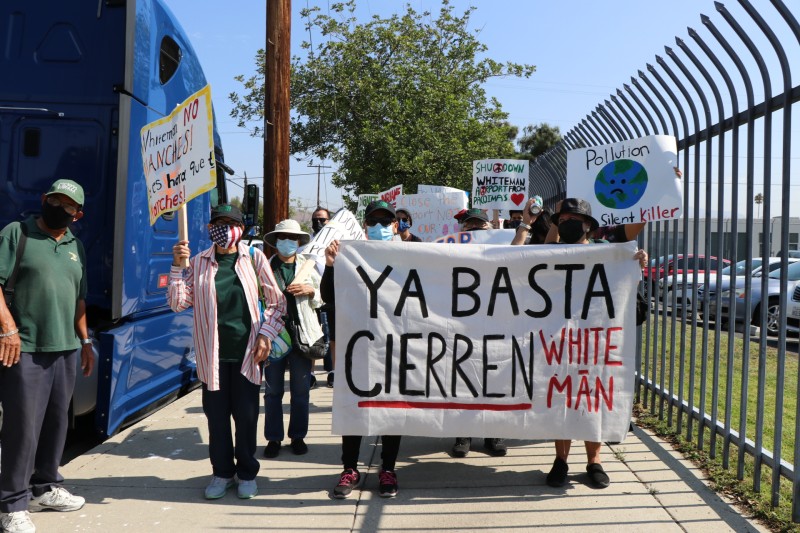 Pacoima, CA – First off, we extend our sincere condolences to the relatives of the pilots who passed due to the plane crash that occurred in Sylmar off the 210 freeway in the afternoon, Wednesday, April 20, 2022. Any loss of life is tragic. Later in the day, flight radar 24 dot com and several media outlets confirmed the downed airplane departed from Whiteman Airport. The latest accident in Sylmar underscores the ongoing danger that Whiteman Airport poses to Pacoima and neighboring communities. Pacoima Beautiful, the leading San Fernando Valley environmental justice organization, is urging the County of Los Angeles to take seriously the community's public safety concerns and shutdown Whiteman Airport to address ongoing safety concerns voiced by the community.
Whiteman Airport presents a public safety hazard that residents next door to Pacoima are also facing. As evidenced by the crash in Sylmar, residents in that community are also at risk as they living in the flight path. The accident in Sylmar has left many residents unnerved airplane crashing on their home. Pacoima Beautiful, Executive Director, Veronica Padilla says, "We cannot remain silent and idle while Pacoima residents live in fear of airplanes crashing on them." Padilla continues, "No one should live under that kind of duress. It's not okay to be gambling with human life both the pilots and Pacoima residents. Enough is enough."
Airplane crashes continues to put both the pilots and residents in the Northeast San Fernando Valley in jeopardy. Something is wrong at Whiteman Airport if planes continue to fail mid-flight and come crashing down in densely residential areas. Pacoima Beautiful is urging the County of LA to take seriously the Public Safety concerns of Pacoima residents and Shutdown Whiteman Airport.
Unfortunately, accidents are commonplace at Whiteman Airport. In November 2020, on the corner of Sutter Avenue and Pierce Street, a civil air patrol single engine airplane crashed and burst into flame on the front yard nearly burning the resident. The pilot was killed in the fire. Whiteman Airport has over a decade of complaints, "LA Times reporting in 2008 numerous safety concerns at Whiteman Airport, many coming from its proximity to nearby residential, commercial and industrial businesses, as well as San Fernando Road.  As recently as 2018, a Cessna crashed killing one and critically wounding a 12-year-old child. "(LA Times).
Since 2007, Pacoima Beautiful has called for the closure of Whiteman Airport when it issued a report stating "Whiteman Airport is the largest identified toxic source emitter in Pacoima. It emits pollutants almost 20 times higher for carcinogenicity, 70 times higher for chronic non-cancer, and almost 80 times higher for acute non-cancer than the next highest source emitter in the area. It is estimated that as much as 1,000 lbs. per year of various air toxins, may be emitted because of ongoing operations at the airport facility." It's time to shutdown Whiteman Airport. 
---
Associated Program: Shutdown Whiteman Airport