Northeast Valley Pulse: February 2020
Development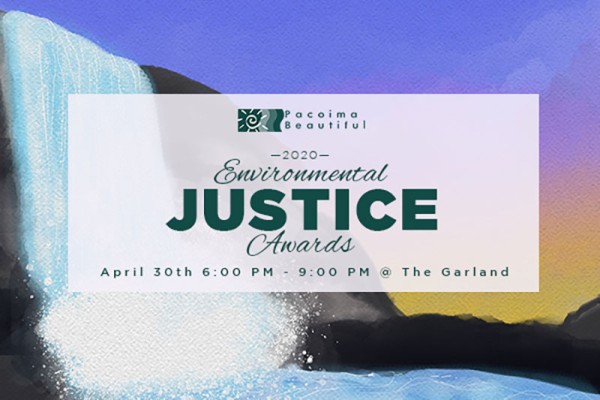 2020 Evironmental Justice Awards
Greetings,
We are fast approaching our annual Environmental Justice Awards event, scheduled for April 30th at the Garland.
Please join us in the fun as we honor this year's Environmental Champions, California State Assemblymember Luz Rivas, Director of Infrastructure for Mayor Garcetti, Liz Crosson and Carollo Engineers with the Corporate Responsibility Award.
Sponsorships and Tickets are still available.
Should your business keep you away from participating, you can still make an impact by providing a gift of any size on our website www.pacoimabeautiful.org/donate.
Any questions please email our Development Director, Lupe Ramos-Siva at lramos-silva@pacoimabeautiful.org or call her direct line at (818) 798-5944. 
Youth Organizing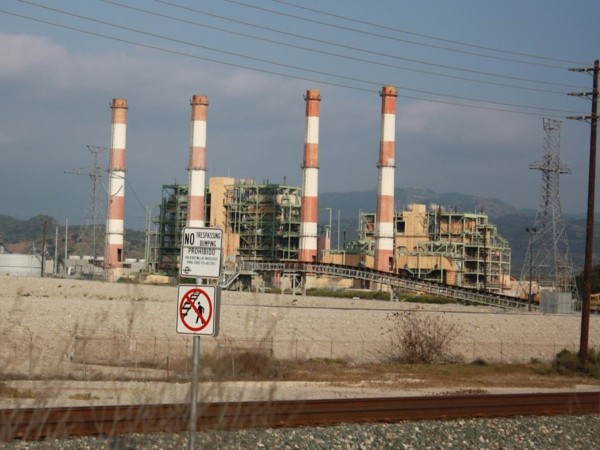 Youth Gather Data Providing Snapshot Of Air Quality In The Northeast San Fernando Valley
Recently we partnered with 18 youth, residents of Pacoima and the surrounding neighborhoods, to collect data on PM 2.5 for eight weeks.  The selected members of YUTEP (Youth United Towards Environmental Protection), will help us put a number to the levels of fine particulate matter concentrations in the eastern San Fernando Valley.  We believe the data gathered through this project will help us understand how the constant presence of pollution sources, like the sun valley gas plant, affects the air quality in Pacoima. Aside from the many sources of pollution, we noticed Pacoima also lacks air monitors that help track emissions and air quality. Learning this prompted us to take action. Insufficient reliable data that we can reference is not only shocking, but we also find it unacceptable. The project will give us a better snapshot of daily exposure to PM 2.5 that residents of Pacoima face.
YUTEP is involved in every step of the project process. Incorporating community involvement within the project design is crucial because it allows for the project to give back to the community by providing the tools necessary to combat environmental injustices. This approach allows the community of Pacoima to produce and gain ownership of relevant data that benefits them. Our research aims to raise awareness about the types of stationary sources of pollution that are densely present in Pacoima's environment. Additionally, this project is expanding on the community campaign to transition the Valley Gas plant to a renewable energy source.
Community Organizing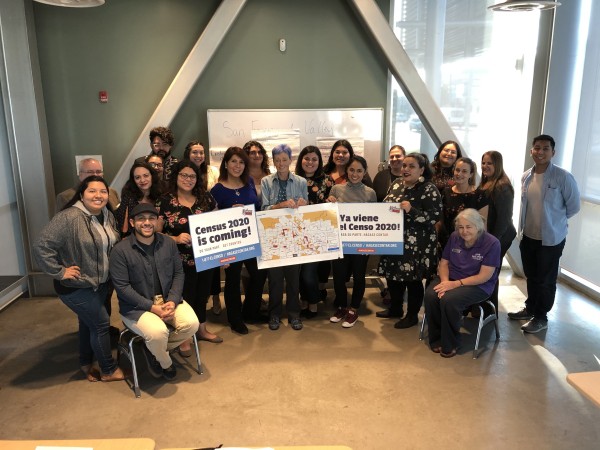 A Festival To Get The Word Out About The 2020 Census
On behalf of the San Fernando Valley Complete Count Committee, we would like to invite you to join us at the  March 29th Census Festival taking place at Ritchie Valens park right after the annual Cesar Chavez March.
This fun event will be filled with entertainment, community resources, and Census information.
This is an excellent opportunity to meet local organizations, groups, and elected officials that are working hard to ensure that our community gets counted in the 2020 Census. We will send out a flyer soon with more details.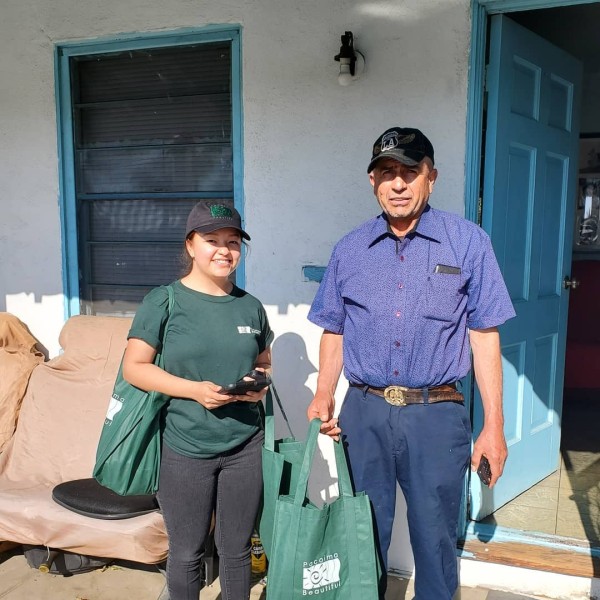 After Launching An Integrated Voter Engagement Campaign, This is What We Found Out
We launched our Integrated Voter Engagement Campaign on February 12, 2020. The goal of the campaign was to increase election participation in Northeast San Fernando Valley and encourage residents to participate in the 2020 Census.
For this campaign, we trained 8 high school and 2 adult members to talk to community residents about the new voting system in LA County and make sure new and unlikely voters cast their ballots.
We're excited to announce that 90% of the voters we are talking toare committing to vote on March 3rd and participate in the 2020 Census. 
Policy Advocacy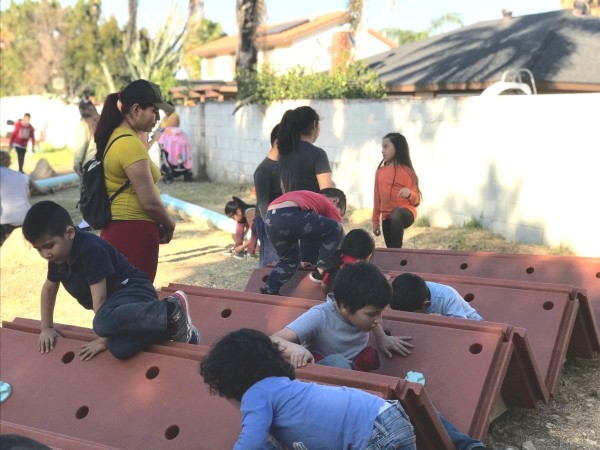 The Valley Has A New Safe Green Open Space For Rest And Recreation
Friday, February 7, 2020, we helped to launch the first vacant lot transformation in the Valley through the recently establish Adopt A Lot program that was championed by City Councilmember Monica Rodriguez. The city-owned vacant lot is located on the corner of Tupper St and Columbus Ave across the street from Carlos Santana Arts Academy in North Hills.
Pacoima Beautiful and members of the Free Lots Angeles coalition organized a community planning session where over sixty community members including youth and adults got an opportunity to envision better use for the vacant lot. They were able to identify the facilities that would go on transformation. The final design includes garden beds, communal eating space, a stage, and play area for children.
Over one hundred North Hills residents turned out for the Opening Ceremony. Children played on the new play equipment built by Kounkuey Design Initiative, others danced on the mini stage, while other families sat on the communal table. The transformation was inspiring and helped to build the community closer. We look forward to working with the Carlos Santana Arts Academy parent center to develop the community garden on the Tupper site.
Community Planning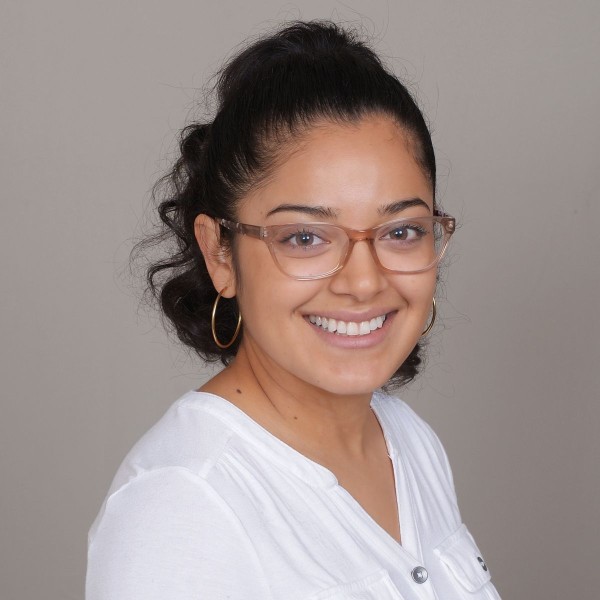 Meet Our Newest Staff Member
Dora Frietze-Armenta is our newest staff member, serving as the Lead Project Planner for the Transformative Climate Community (TCC) state grant PB recently received. Dora is a recent graduate from UCLA's Master of Urban and Regional Planning program and has a background in community organizing and higher education. Most recently, she was at KDI providing technical support for Prop 68 work.  She loves parks, libraries, riding her bike and bouldering.
How did you first hear about PB?
I first heard about PB in grad school, my classmates and I had the opportunity to help PB address the Displacement Avoidance Plan in their Transformative Climate Communities grant. My group chose to investigate Accessory Dwelling Units (ADU's) or granny flats in Pacoima. We researched the legal and structural conditions as well as the social relationships of tenants and homeowners of ADU's by going door-to-door knocking in the area. I really appreciated working with PB then, they were such a valuable resource for the community and residents. When a position opened up, I knew I had to be here.
How did you end up in planning?
I was always interested in planning even before I knew of it as a field. I received my Bachelor's in Sociology and Chicano/a Studies and was really interested in how the built environment impacted the individual and community experience. While I was living in New York, I got to work with an amazing park advocacy organization as a Community Organizer championing park access, safety, and maintenance and realized this is what I wanted to do but on a broader level, that's what led me to urban planning.
What attracted you to this work, specifically to PB?
The best thing I like about this work is that I can be of service to communities that reflect my own. Pacoima bares a strong resemblance to my hometown in Central California, it's a vibrant community with an entrepreneurial spirit and hardworking residents. I love that PB embraces that and serves as a community hub by providing educational workshops, leadership training, and community resources all while tackling environmental and equity issues in the region. Doing this work here, makes me feel like I'm working with folks from my hometown.
What are you looking forward to in your role?
I'm excited to start rolling out the projects for TCC and working with our partners! This grant is going to let the community see positive changes in a very tactical and visual way. I'm really looking forward to seeing the social, environmental, and health benefits that these projects will have on the community.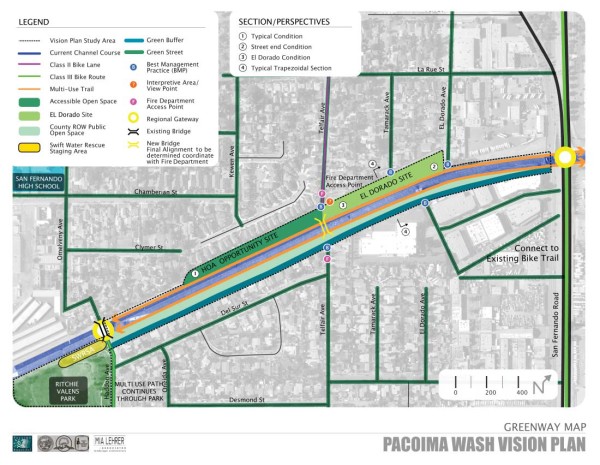 Over $300k Secured To Develop Design For Pacoima Wash
Pacoima Beautiful in partnership with Kounkuey Design Initiative (KDI) successfully submitted to a proposal to receive $300,000 from Proposition 68 funding to design the first phase of the Pacoima Wash Vision Plan.
Over the course of one year, PB and KDI will organize a series of community design sessions to give the people an opportunity to inform the final design of the Pacoima Wash.
We will begin the community design sessions this summer. And we will announce meeting logistics in May.