Northeast Valley Pulse: January 2020
Community Planning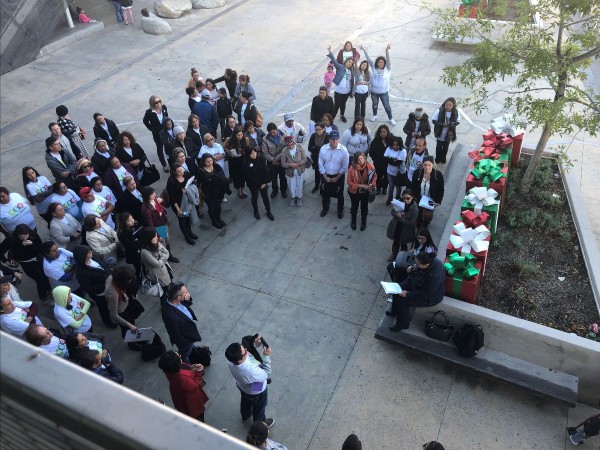 Update: Green Together Almost Ready to Launch
In January 2019 the Strategic Growth Council awarded $23 million to the Green Together team as a part of the Transformative Climate Communities grant. Green Together is a coalition brought together by Pacoima Beautiful and includes Grid Alternatives of Greater Los Angeles, the Trust for Public Land, LA Conservation Corps, Los Angeles Business Council, Community Partners, LA Metro, LADOT, and LADWP. The goal of Green Together is to lower Greenhouse Gas Emissions in Pacoima/Sun Valley and improve our Cal Enviro Screen score.
Green Together will concentrate on a series of projects and programs in Pacoima and Sun Valley over the course of the next five years. Projects include the first electric DASH fleet, bike, and pedestrian infrastructure improvement, mass solar rooftop installation, improvement of our tree canopy, and improvements to David Gonzalez Park.
We are currently in the tedious process of finalizing our work plans with SGC in order to begin work. We estimate our launch to occur in March. We will mark the launch with an opening event some time then. We are excited about the positive transformation that Green Together will have in our community.
Youth Organizing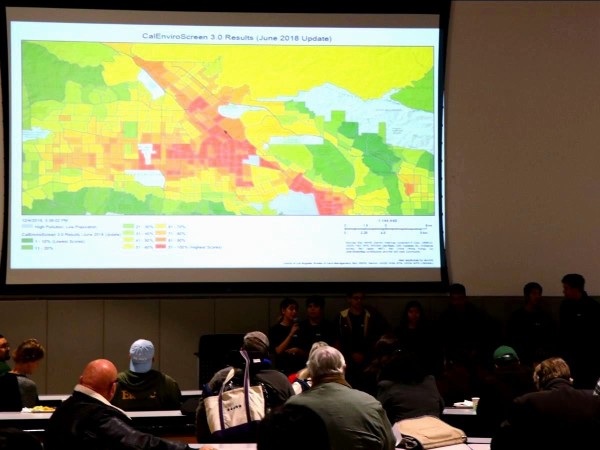 Understanding PM 2.5 in the Northeast Valley, A Youth-led Air Monitoring Project
Y.U.T.E.P. (Youth United Towards Environmental Protection) participated in an air monitoring & storytelling program combining low-cost sensor use with photos and videos in partnership with USC Environmental Health Centers in May 2019. The project brought visibility to the stories of youth living in the Pacoima area organizing in environmental justice communities around air quality issues. The youth presented their findings at a community forum in Sun Valley in December where they gave a particularly interesting presentation about living, going to school, working, and playing near sources of pollution.
10 youth monitored personal exposure to outdoor air in the Northeast San Fernando Valley for 187 hours. The range of most of the data collected was within the 25th to 75th percentile, 2 – 18 μg/m3. Levels near 20, over time, can have an impact on health
Y.U.T.E.P. will continue air monitoring in 2020. We are partnering with CSUN and installing 3 purple air monitors around the Valley Generating Plant. The youth will record data and present their findings to the community at our Prende El Sol event in June.
YUTEP News Coverage, Awards & Recognitions:
Awards & Recognitions
Community Organizing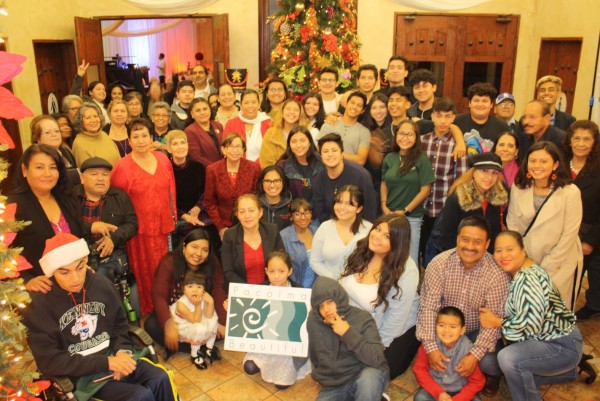 2019 Recap Members Holiday Party
Pacoima Beautiful wrapped up the year with a beautiful celebration at Casa Torres with our members. We danced, ate delicious food, and reflected on all our 2019 accomplishments. We also got a chance to think about 2020 and all the work we have ahead of us.
Join us on February 8th at 9:00 am for a community build day at the vacant lot on Tupper and Columbus in North Hills. We're going to build a community garden and putting together furniture so the community can use this vacant lot.
For more information email Celia Contreras, ccontreras@pacoimabeautiful.org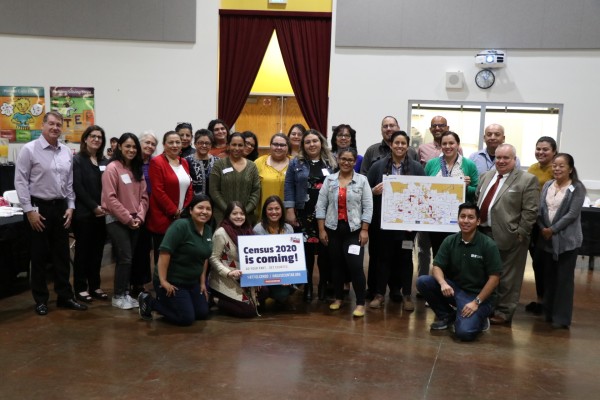 The San Fernando Valley Complete Count Committee Is Ready for the 2020 Census
The SFV Census Complete Count Committee met on Jan 7th at the Pacoima City Hall to talk about what's ahead for this year's Census Count. This committee is made up of local non-profit, government and community partners that care about ensuring that everyone gets counted in the Census. Thank you to everyone that attended. Check out La Opinion's coverage of the Census work that our team is ready to carry out.
Let us know if you're interested in attending the next SFV CCC meeting.
For more information please contact our Community Organizer, Margarita Lopez-Pelayo.
Policy Advocacy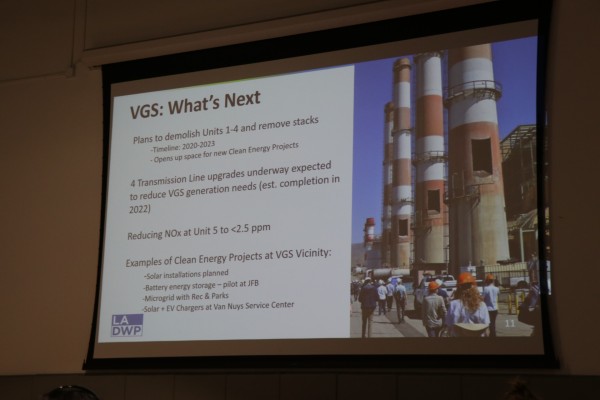 Sun Valley Hears From LADWP General Manager
Pacoima Beautiful and the Los Angeles Clean Energy Coalition organized a community forum at Alliance MIT High School in Sun Valley last December.  Over 100 Northeast San Fernando Valley community members attended a forum organized to inform residents on the Green New Deal LA, the YUTEP air monitoring project, and dialogued with LADWP executive staff regarding the future of the Valley Generating Station.
LADWP publicly discussed the future of the Valley Generating Station. They presented a plan for the demolition of stacks, an introduction to clean energy generation and storage, and a gradual shift away from gas. LADWP General Manager Marty Adams came out to personally discuss his commitment to lower LADWP emissions in Northeast San Fernando Valley.
YUTEP youth brilliantly framed the urgent impact that toxic emissions have on our community. Their presentation and discussion were very impactful to the forum attendees. LADWP agreed to use Pacoima Beautiful's annual event Prende el Sol in June as a platform to discuss progress on the transition for Valley Generating Station.
Recent News Coverage:
Development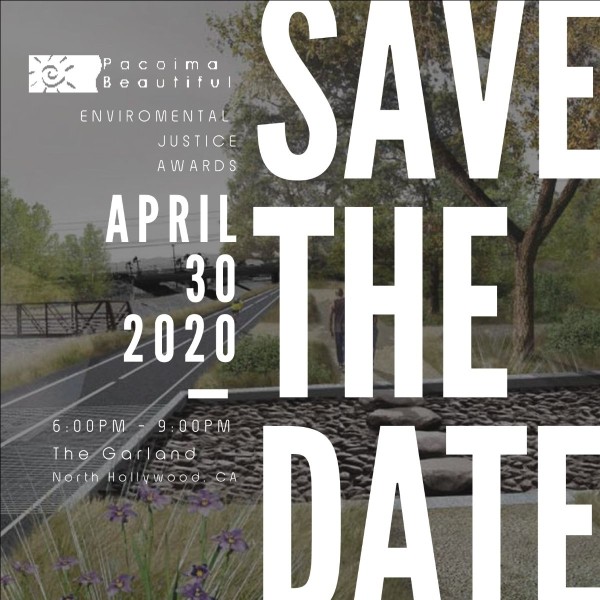 Mark Your Calendars! Our Environmental Justice Awards are back in April 2020.
We are looking forward to continuing success in 2020!
We are grateful to share Pacoima Beautiful received important funding from the US Census to work with our communities to make each of us count!
Please keep an eye on the invitation as we look forward to seeing you there! More in the coming months as I get my head around the workload.
Mark your calendars, April 30th is our annual Environmental Justice Award.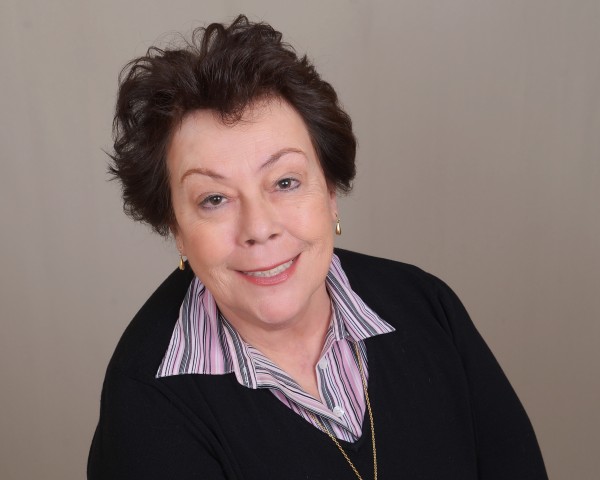 Meet Our New Development Director
Pacoima Beautiful is welcoming our newest addition to the team, Lupe Ramos-Silva, as our first-ever Development Director. A seasoned professional, her experience has supported various nonprofits in fundraising and program development efforts for an array of social service and education sectors. Most recently, Lupe led and created the development department for Exceptional Minds, an LA based non-profit that provides training to young adults on the autism spectrum in the areas of visual effects and animation.
We spoke with Lupe about her background and what attracted her to Pacoima Beautiful.
Tell us about what influenced your decision to work in the nonprofit development sector?
Lupe comes to Pacoima Beautiful with a background and passion for advertising and marketing. She has found that organizational development and fundraising equate to presentations and salesmanship, which she plans to engage in her newest role here at Pacoima Beautiful.
What attracted you to Pacoima Beautiful?
Lupe was drawn to PB because of its proven effectiveness as a grassroots non-profit organization. Additionally, she appreciates the people, staff and community members, who make up the work. Lastly, the impact of PB's work serves communities locally, such as her own.
What are your first impressions of our organization?
Within only a few days of her start, Lupe has been exposed to the bountiful amount of work that still needs to be done in the areas of Environmental Justice. She is excited to be a contribution to the work.
What part of our work inspires you the most and why?
Lupe is inspired by the community engagements that Pacoima Beautiful fosters. There is a real sense of family and belonging, almost as if being at home.
Current Events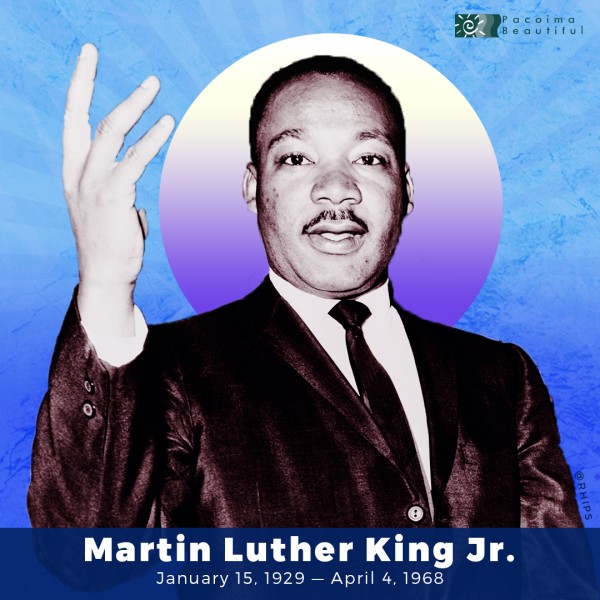 The Shoulders We Stand Upon, Civil Rights And The Intersectionality of Movements
In January we honored the life and legacy of Martin Luther King Jr. After the passing of the 1964 Civil Rights Acts, Martin Luther King continued to challenge injustice across America.
During that time, King recognized how other social justice movements of the time overlapped with the civil rights movement. And during his iconic "I have a dream speech" delivered at the steps of the Lincoln memorial, he stated, "we cannot walk alone." Through the years leading up to his untimely assassination, King influenced the passing of the Clean Air Act in 1963, the Clean Water Act of 1972, and the Endangered Species Act of 1973.
King recognized that the great movements of his time – civil rights and environmental justice – were inextricably linked. Today, we can take a page from his book of civic engagement and apply it to the collaborative social justice work that we carry out as nonprofits at a grassroots level.