Northeast Valley Pulse: January / February 2021
Development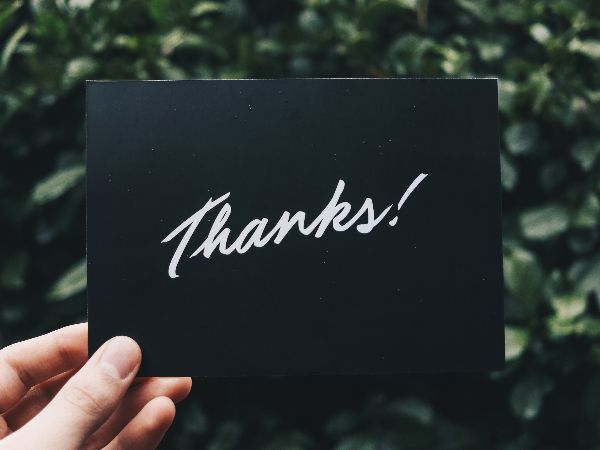 Your Support Helps Us Continue to make an Impact in Our Community
Our mission driven work could not be fulfilled without the generous support of many. We want to express our gratitude to the Doris Duke Charitable Foundation.
Youth Organizing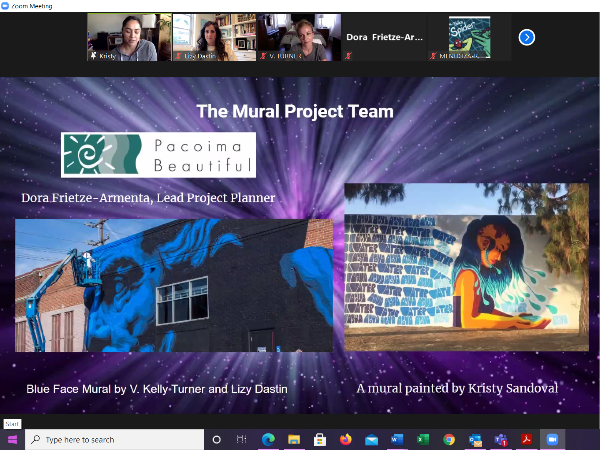 A Community-Driven Mural is Coming to the Northeast San Fernando Valley!
Pacoima Beautiful is using art as a tool to facilitate a conversation about climate change and the threat of rising temperatures in the Northeast San Fernando Valley. Through a partnership with Kelly Turner, assistant professor of urban planning at the UCLA Luskin School of Public Affairs, street art advocate Lizy Dastin and muralist Kristy Sandoval, PB is creating a community-driven mural with ideas for the design provided by members of Pacoima Beautiful's youth program, YUTEP. The mural is an opportunity for Pacoima Beautiful youth members to communicate the human experience of heat and its impact on their everyday lives. The "cool art" will be created using a solar reflective coating that reduces surface temperatures up to 30 percent. The mural team is identifying potential locations in the Pacoima and Sun Valley neighborhoods to host the project and plans to have the mural completed by April 2021.
Climate change is linked to increased heat globally and in the San Fernando Valley, home to Los Angeles' most vulnerable communities, prolonged heat waves and longer wildfire seasons have become more common. High temperatures can be deadly for children and the elderly especially in areas like Pacoima with a low tree canopy and less parks that can help reduce heat. Art is a great expressive tool to talk about the issue and transform how the community views heat in a new way.
As part of a state grant procured by the Green Together Collaborative, the mural is a component in addition to the six projects aimed to reduce greenhouse gas emissions, strengthen the local economy, and improve public health. Awarded with a $23m grant from the California Strategic Growth Council's Transformative Climate Communities Program, the Collaborative will design and implement projects in the Pacoima and Sun Valley area over the next four years.
Community Organizing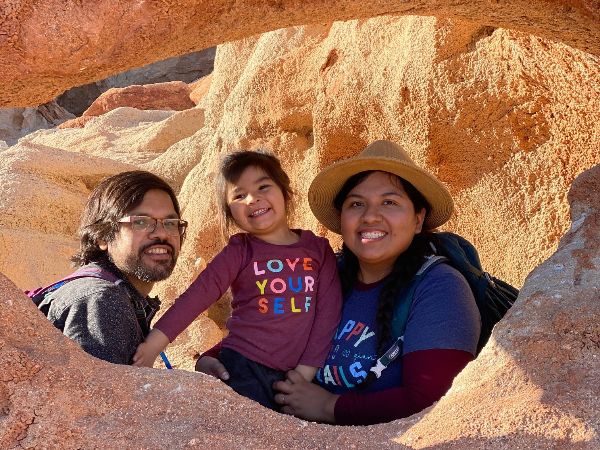 Staff Spotlight
We are excited to announce the promotion of Margarita Lopez-Pelayo from Community Organizer to Organizing Manager. Margarita has been with Pacoima Beautiful since 2019 and has contributed greatly to her role as Community Organizer by working hard to ensure a complete 2020 Census Count and overseeing our PB Kids program. In her new role, she will help coordinate our plans, including our upcoming work to reduce the spread of COVID in the NESFV.
Margarita grew up in Pacoima after moving from Mexico City at the age of six and has dedicated her life to community organizing in the NESFV. In her free time, Margarita enjoys visiting national parks with her husband and beautiful daughter.
Join us in congratulating Margarita on this promotion!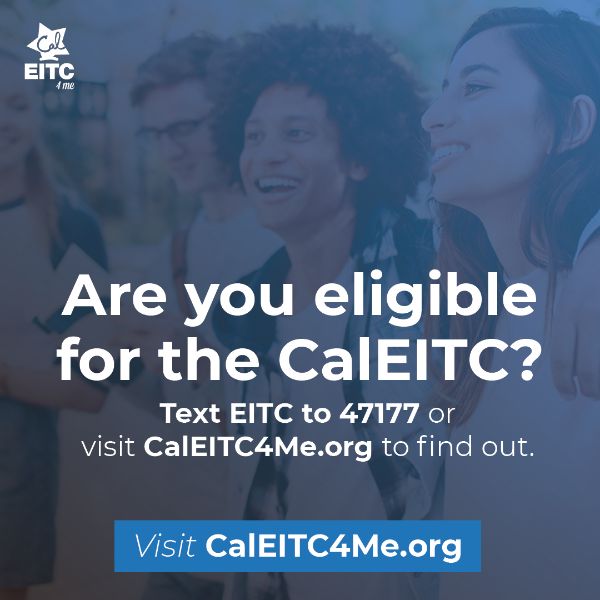 Learn more about Cal EITC
Our community has been hit hard by the pandemic, but you may be able to get cash back from the #CalEITC #TaxRefund. If you don't normally file taxes because you earn less than $9,000 a year, you could be leaving a lot of money on the table. Use this free calculator to find out what you could get back this tax season at CalEITC4Me.org.
Planning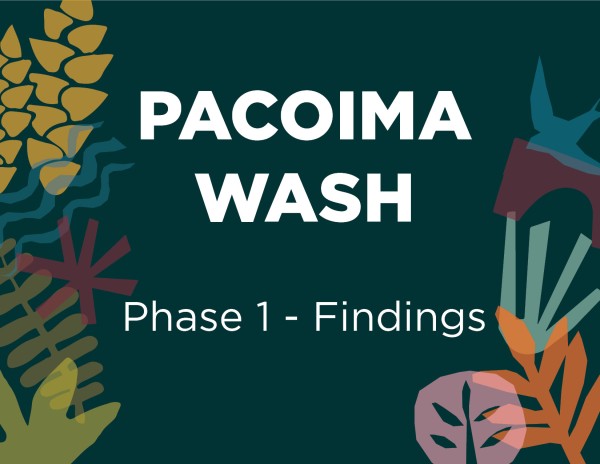 Community Provides Feedback on the Future of the Pacoima Wash
Over the last several months, KDI and Pacoima Beautiful have been collecting community feedback on the current landscape of the Pacoima Wash. As part of our engagement process, we held community meetings, focus groups, spoke with stakeholders, and distributed surveys to gather community feedback, with a total of 232 folks engaged. Through these activities we've been able to determine community priorities, identify preferences on amenities they'd like to see along the Wash and build themes from shared experiences.
With Phase 1 of Engagement wrapped up we're looking forward to Phase 2 which will be designing the Wash with the community. As we start Phase 2, we invite you to participate to ensure that the final products reflect what you'd like to see!
Want to make sure you hear about the upcoming meetings and surveys? Email info@pacoimabeautiful.org about the Pacoima Wash to keep you up to speed with the engagement process.
Policy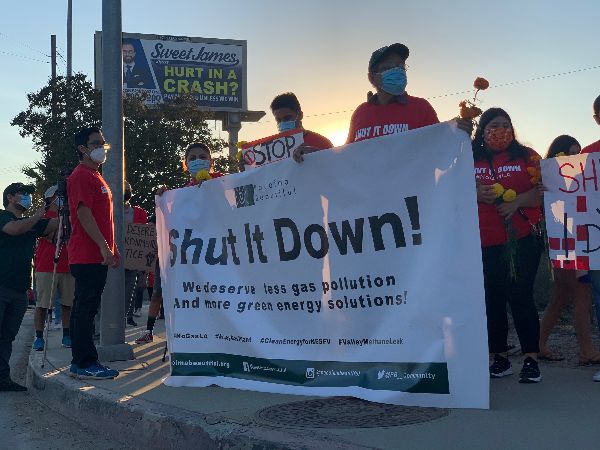 Update on Valley Generating Station Campaign
News that the Valley Generating Station has been leaking gas for at least two years has created a strong reaction in our community. Pacoima Beautiful was motivated to educate, organize, and advocate for the closure of gas operations at Valley Generating Station (VGS). For clarification, Pacoima Beautiful did NOT deploy a lawsuit as a strategy to address our community's issues with the Valley Generating Station nor are we associated with any lawsuits that have been created regarding the methane leak at VGS.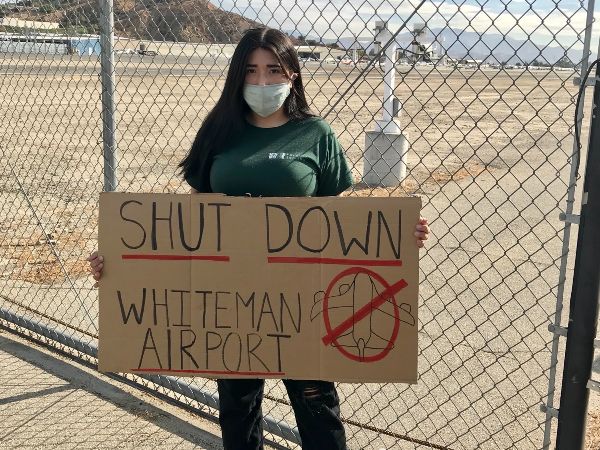 It is Time to Shut Down Whiteman Airport
The Northeast San Fernando Valley's history with Whiteman Airport has been long and disruptive. The airport has been housed in Pacoima since 1946 and has been owned by the County of Los Angeles since 1970. For decades our community has voiced their concern with the danger posed by the constant traffic of aircraft. Since 1970, there have been 85 accidents in and around Whiteman Airport according to the NTSB. Our community has averaged more than one accident a year for the last 51 years.
This reality was only underlined by the tragic accident that occurred on November 12, 2020 killing the pilot and further traumatizing the residents who live on Sutter St. The lack of support shown to these residents by the County and airport further showcase the lack of respect and dignity given to our community by an airport that does NOT serve our community. We welcome the leadership shown by LA Councilwoman Monica Rodriguez in joining our call for a shutdown of Whiteman Airport. We recognize that the struggle to shut down the airport may take some time. Nonetheless we want to make sure that our community is respected. The County can take immediate actions to mitigate the impact of the airport on our wellbeing by 1) soundproofing windows for residents who live in close proximity to the airport, 2) implement a flight curfew for the airport (flights are currently allowed 24 hours a day 7 days a week), 3) commission a health and environmental impact report to assess data on how the airport impacts our community. Pacoima Beautiful is preparing to ramp up our efforts around Whiteman Airport. We welcome your support.
We believe there are much better uses for the acres of land that the airport stands on. Our community needs opportunities for affordable housing, economic development, and jobs. Let us recognize this accident as a sign that we cannot afford to wait for an even bigger tragic loss of life to occur. We must be decisive and act now. Whiteman Airport must go! It will take all of us working together to reimagine a better use for Whiteman Airport, and transform it into an asset which the Pacoima community can truly stand to benefit from.
Inspiration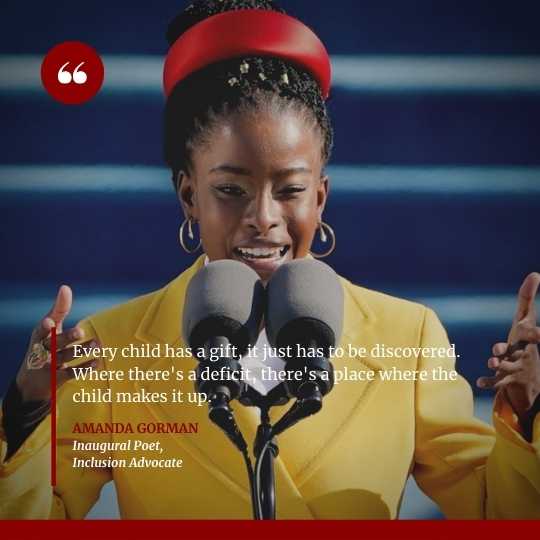 Poem by Amanda Gorman
When day comes we ask ourselves,
where can we find light in this never-ending shade?
The loss we carry,
a sea we must wade.
We've braved the belly of the beast,
We've learned that quiet isn't always peace,
and the norms and notions
of what just is
isn't always just-ice.
And yet the dawn is ours
before we knew it.
Somehow we do it.
Somehow we've weathered and witnessed
a nation that isn't broken,
but simply unfinished.
We the successors of a country and a time
where a skinny Black girl
descended from slaves and raised by a single mother
can dream of becoming president
only to find herself reciting for one...